Original URL: http://www.theregister.co.uk/2007/02/27/asus_lamborghini_vx2_laptop/
Asus Lamborghini VX2 laptop
Show off how big your processor is...
Posted in Personal Tech, 27th February 2007 12:52 GMT
Review Cars and laptops obviously make good bed-fellow if Asus' latest Lamborghini-badged model is anything to go by. While its first effort - the VX1 - may have been seen as a me-too effort to rival Acer's Ferrari tie-up, there's got to be something in the partnership to produce further offspring.
Given its premium branding - and equally premium price tag - Asus hasn't skimped on the components when assembling this model.
Under the hood, as it were, the VX2 sports an Intel Core 2 Duo T7400 ticking away at 2.16GHz and a healthy 2GB of 667MHz DDR 2 RAM. The hard drive stretches to a more than comfortable 160GB and connects via a SATA interface. Graphics are powered by an Nvidia GeForce Go 7700 chip with a healthy 512MB of dedicated RAM to play with. If you've heard of PCs that are not capable of running Windows Vista with all the bells and whistles activated, this certainly isn't one of them.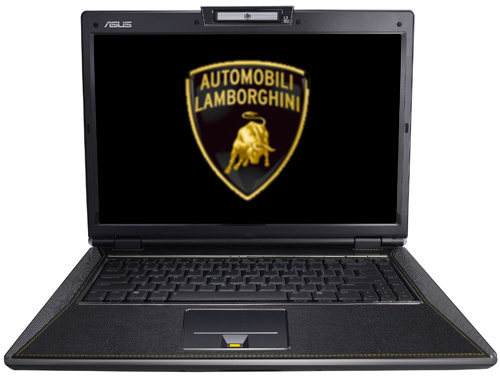 The VX2 is fully up to the job of Vista's Aero interface, with glass window effects and whizzy 3D application switching galore. In keeping with the performance ethos, you'll find a copy of Vista Ultimate installed. Vista pegs its performance rating at a not too shabby 4.7 Windows Experience Index score, which currently goes up to a maximum of 5.9.
Running it through PCMark05 showed that the VX2 had beefed up compared to its predecessor - topping the latter's score of 3,954 by over 1,000 points at 4,991.
When it comes to gaming, though, it's adequate rather than exemplary. Run it through Doom 3 and it's not bad at all - at 1,280 x 1,024 it racked up 62fps. Drop the res down to 1,024 x 768 and you're looking at 85fps.
Put it through 3DMark06, though, and the choice of GeForce Go 7700 chip, rather than the more powerful 7800 or 7900, starts to show. The VX2 only managed to pull in a result of 2,343, which is fairly disappointing.
It's also a bit of a let down on the optical drive front. While you do get a multi-format DVD writer, which is Lightscribe capable for direct labelling, you would really expect a next-gen optical drive - like HD DVD or Blu-ray - in a unit costing this much.
Asus has equipped the VX2 with a 15.4in widescreen display - giving it one extra over the 4:3 VX1 - but it has a slightly bizarre resolution of 1,680 x 1,050, leaving it short in both directions for playing back full 1080 HD content which has a resolution of 1,920 x 1,080.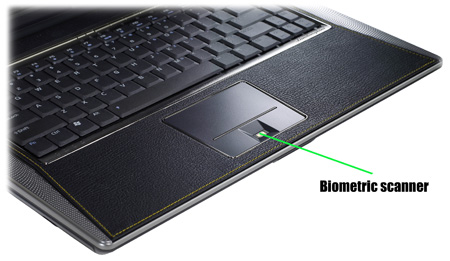 The VX2 is packed with all manner of sockets, slots and connectors. Down the left hand side you'll find Ethernet, s-video, VGA, two USB and HDMI. Spin over to the other side and there's modem, four-pin Firewire, microphone, headphone (which doubles as SP/DIF) plus an ExpressCard 54 slot and card reader that accepts SD and MemoryStick.
At the top of the screen is 1.3-megapixel camera and built in mic - so if web chats are your thing, then you've got everything you need to get going bundled right in. On the wireless front there's Intel Next-Gen Wireless-N, based on the draft 801.11n spec, and Bluetooth 2.0.
With a footprint of 36.3 x 26.3cm, measuring 3.8cm at its highest point when closed and weighing 3.3kg this is a laptop destined for desk use and the occasional wander rather than becoming your inseparable portable pal.
Just below the bottom left hand corner of the keyboard there's an array of bright, white lights to tell you useful things - like whether your wireless is on or your Bluetooth is activated. While this seems like a good thing initially, they're just way too bright. Try getting on with some actual work - remember you've got to pay for this thing somehow - and they soon become a distraction, as does the hard drive light pulsing away at the top of the keyboard.
Another annoyance - not specific to Asus exclusively, but still a massive pain - is the Function key in the bottom left of the keyboard, sitting where you'd expect the Control key to be. After all - which key are you likely to use most often? The one with semi-random vendor specific key combinations for adjusting things like the screen brightness or the one that's used for keyboard shortcuts that have been hard wired into you brain over the past twenty years?
Below the keyboard is a touchpad that's responsive enough, but you need to click the buttons quite hard for them to register, which can be a pain at times. In between the two buttons is a fingerprint reader. You can use the fingerprint reader to replace your Windows password - so you can use it to log on to your machine. It takes some practice to get used to the scanner, however. Registering different fingers took numerous attempts to get the pressure and speed of swiping right for it to be recognised.
The VX2 is available in two finishes - yellow and carbon fibre. Both are limited edition, but the carbon fibre model reviewed here only runs to 100 models - so if you want one you'd better be quick.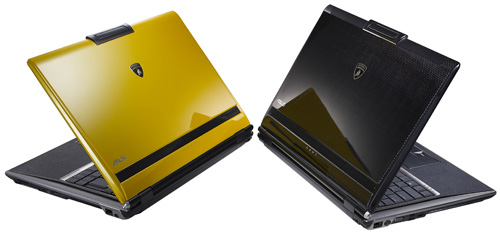 Completing the laptop/car hybrid look is the leather trim on the inside, which covers the palm rest at the front before making its way round the keyboard and finishing off at the back under the display. The yellow stitching at the edge is no doubt purely decorative, but it does make you wonder what would happen if you accidentally unpicked your laptop.
There's no doubting that Asus has packed some impressive, high-end components into the VX2, but with an asking price of £1,999 you're left with the impression that you're paying for more than just the bits inside. While it's a nice case with a very desirable badge on it, omissions such as no HD optical drive and poor games performance are disappointing.
Verdict
Style-wise it will no doubt appeal to the market that loves fast cars and other such desirable items. It's not badly specced - and there are some impressive bits in there. But it's not top of the range right across the board, which you would really expect when you're laying down the best part of two grand. Unfortunately it has too many niggles to make it an instant must-have.