Original URL: https://www.theregister.co.uk/2007/01/11/seamless_shows_s-xgen/
Seamless shows fold-up wireless communicator
It's a phone. It's a PDA. It's a laptop replacement. Apparently
Posted in Personal Tech, 11th January 2007 20:02 GMT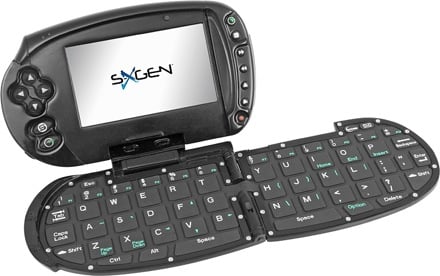 CES 20076 The Leatherman Tool of the mobile device world, Seamless Interet's S-XGen handheld communicator was demo'd at the Consumer Electronics Show in Las Vegas this week.
The 398g clamshell unit opens to reveal its display and PDA-like control keys and media playback buttons. Below the fold, the device opens out again to expose its almost full-size QWERTY keyboard.
The S-XGen is powered by a 520MHz XScale processor and 256MB of memory. If you think it's a little bulky - it measures 15 x 10 x 3cm - that's because there's a 20GB hard drive on board too, long with Ethernet and USB ports. It's wireless, with Wi-Fi, Bluetooth, and quad-band GSM/GPRS/EDGE plus 3G. There's even a webcam, Seamless said.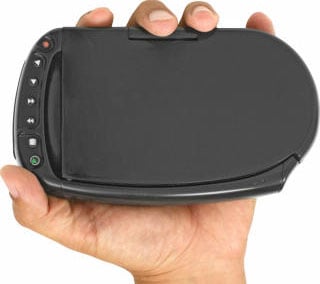 Seamless is pitching the product in the ultra-mobile PC (UMPC) category as a laptop replacement. ®