Original URL: https://www.theregister.co.uk/2007/01/09/nokia_revamps_internet_tablet/
Nokia revamps Internet Tablet as 'multimedia computer'
N800 debuts alongside Razr-like N76
Posted in Personal Tech, 9th January 2007 17:08 GMT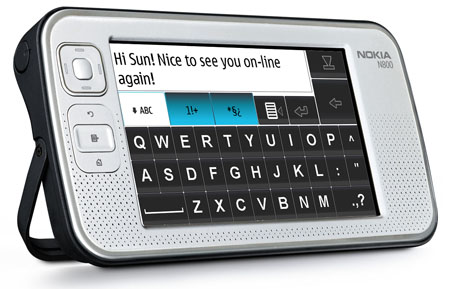 CES 2007 Nokia has begun shipping the latest incarnation of its Internet Tablet line, this time rolling the product out as part of its N series of so-called "multimedia computers". Alongside the N800, Nokia also unveiled a more standard-sized N series machine, the Razr-esque N76.
The Linux-based N800 provides the basic wireless email, instant messaging and media playback that its predecessor did. This time, the design's snazzier, the processor faster and, according to Nokia, the wireless connectivity much improved. The N800 connects to the internet via 802.11b/g Wi-Fi or over a Bluetooth 2.0 link to a mobile phone. It has a 800 x 480, 65,536-colour touch-sensitive display. There's 128MB of RAM built in and 256MB of Flash storage, expandable using MiniSD cards.
It'll also do VoIP - Nokia also announced it was working with Skype to bring the latter's internet comms software to the N800. The phone giant also said it was partnerning with Real Networks to allow N800 users to download music from the latter's Rhapsody song rental service.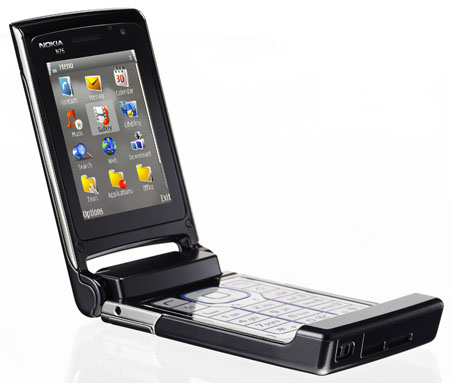 The 1.4cm-thick N76 3G phone, meanwhile, is a slimline clamshell handset reminiscent of Motorola's Razr V3. Set to ship in black and metallic red colour schemes, the handset sports a 2.4in, 240 x 320, 16m-colour display and a two megapixel camera. It has a quad-band GSM/GPRS/EDGE radio.
The N76 has a 3.5mm earphone socket to allow users to connect any set of headphones and play songs they've downloaded from any of Plays for Sure music service, like Napster, Virgin Digital or Yahoo! Music. The N76 has 26MB of user memory on board and it'll take MicroSD cards for up to 2GB of songs storage.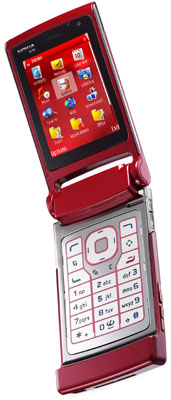 The N800 is available immediately for €399 ($522/£268). The N76 is due to ship later this quarter for €390 ($510/£262). Prices exclude local sales taxes. ®
Read our complete CES 2007 coverage at Reg Hardware