Original URL: https://www.theregister.co.uk/2006/12/21/htc_athena_revealed_on_web/
HTC UMPC revealed on web
Athena in all her glory
Posted in Personal Tech, 21st December 2006 12:07 GMT
HTC's eagerly anticipated entry into the ultra-mobile PC (UMPC) market has made an early, unscheduled appearance on the web, adding weight to the company's own admission that it could release a UMPC-like product as early as 2007.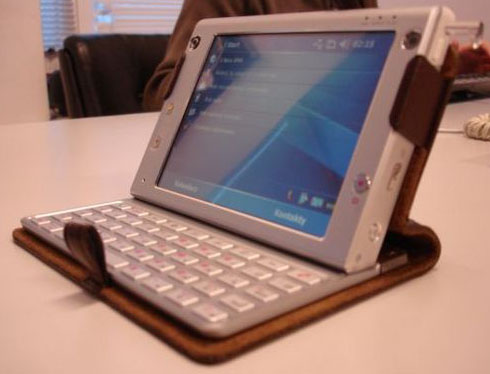 The pictures shown here come courtesy of Polish-language website PDAclub, which presented them and a whole load more this week.
HTC admitted last month that it's investigating the ultra-mobile PC arena with a view to moving into the market some time next year.
Likewise Samsung recently said it too has its eye on the UMPC-phone market with a device of its own.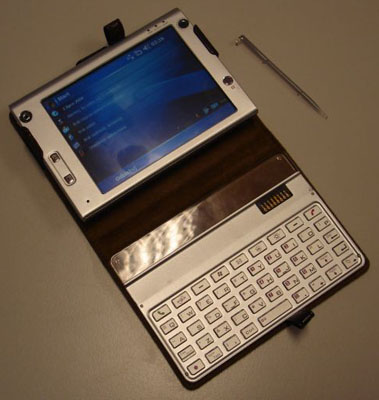 The move would certainly be a logical one for HTC, which last year launched 'Universal', a 3G PDA phone handset with a fold-up-and-rotate 640 x 480 display and a QWERTY keypad. HTC has also shipped handsets with slide-out QWERTY keypads. Any of these designs could feasibly be scaled up to UMPC size, and with a suitably powerful but low power consumption CPU you'd have a solid alternative to the likes of the OQO and Samsung's Q1.
What's most interesting in the new pics of the HTC machine - said to be codenamed 'Athena' - is the detachable keyboard, allowing users to choose whether they want to take it with them on the road or leave it behind. ®