Original URL: https://www.theregister.co.uk/2006/12/20/rackable_ceo_interview/
'Unprecedented' Rackable makes sense - CEO
Go figure
Posted in The Channel, 20th December 2006 21:28 GMT
Interview Conventional wisdom would lead you to believe that Rackable Systems should have flopped.
The company's motors kicked in post-bubble just as the server market started to contract. Two of the largest x86 server makers - Compaq and HP - merged, shrinking the x86 realm even more. The only start-ups thought to have a chance in such a climate were R&D heavy players such as blade server specialists RLX and Egenera. They could mine a niche not yet served by the Tier Ones.
Rather than going spectacular, Rackable went simple. It decided to "listen" to customers and pack basic boxes in a rack really well.
Few would have bet that listening would be enough to succeed in the x86 market often characterized as a commodity business already ceded to the likes of HP, IBM and Dell.
"It's pretty unprecedented," Rackable CEO's Tom Barton told us in an interview this week. "The first customers were folks like Yahoo and Google who needed x86 servers in mass quantities and just weren't getting the form factors and deployment mechanisms that they wanted from the Tier Ones."
Could form factors and deployment mechanisms really be the stuff that dreams are made of? Apparently so.
Rackable's June 2005 $12 per share IPO failed to impress, but, over the past year the company's stock has surged, reaching a high of $56 before settling in the $30s. The company claims big names such as Yahoo, Microsoft and Amazon as customers and ranks in the top five North American server sellers. Meanwhile, rival start-up RLX collapsed, and Egenera gave up on its IPO ambitions.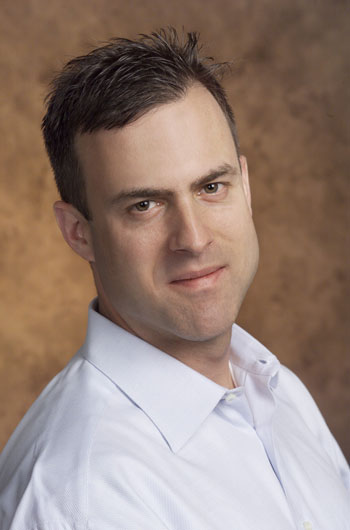 It looks as if the Tier Ones are comfortable handing $100m in revenue per quarter to Rackable. They''ll focus on selling x86 servers for running business software, while Rackable concentrates on building energy efficient, well-cabled, compact systems sold by the, er, rack.
"The Tier Ones still have not picked up on what's going on here," Barton said. "I would argue that the blade products from IBM and HP are aimed at a different market than what we do. Ours are sort of quasi blade solutions where we achieve blade or better density levels but with much better thermal management and more flexibility.
"I think the big guys did not pick up on the idea that large-scale, data center-class x86 server deployments could be done a different way."
Barton's Spring
A Silicon Valley native, Barton picked up a BA, BS and MBA from Stanford, where his father taught law for decades. After doing some coding and taking on management roles, Barton traveled the even more upper-crusty path of the venture capitalist.
By many accounts, that route should have turned Barton into a Web 2.0-addled funding fiend, searching for the next internet high-flyer rather than seeking to run a stodgy server maker in a shrinking market.
In our experience, the arrival of a venture capitalist-cum-CEO at a start-up usually spells doom. The investors back their man to a fault, crippling the geeky founders' vision by aiming too high, too quick.
Barton, however, seems to have bucked this trend by joining Rackable a couple of years into its existence (2002) and actually turning the vendor into a success.
[You can hear Barton explain some of his early moves here.]
"I had spent a year and a half in venture," Barton said. "It was a good experience, although I was frankly bored doing that. I learned enough to know that I wanted to go back and do at least one more operating role. "
[And there's more on Barton's move to the CEO post here.]
While Barton's tenure as Rackable CEO's has proved solid, he can only take so much credit. After all, three bigger names - Yahoo, Microsoft and Amazon - have done more for the company than any single executive. Such flashy clientele, however, comes with costs.
One of the biggest knocks against Rackable has been its dependence on those three, large customers. Any level of consistency in Rackable's financial results remains at the mercy of its internet base's appetites. A delayed purchase order, for example, can dampen a decent quarter and send Rackable's shares into shock.
"It's a high quality problem to have," Barton said. "We certainly do have some amount of customer concentration. And we have grown along with their growth in x86 server deployments. But would we have not taken business from these guys? No. We'll take every piece of business we can."
The start-up must prove that it can maintain strong growth - no easy feat in the low-margin x86 business - by looking to new areas.
So, Rackable has moved to expand its customer base, picking up large clients in the oil and gas and bio-tech fields. Such customers desire similar high performance computing type servers as the internet crowd.
Rackable has also placed an enormous emphasis on storage, as evidenced by its $40m purchase of storage software and appliance maker Terrascale. You'll now find the Terrascale kit sold under the RapidScale brand.
That type of investment shows that Rackable is willing to acquire help in a way that, say, Dell isn't.
[Hear Barton size up the competition.]
"In 2007, we certainly want to maximize the sales of our higher gross margin RapidScale line," Barton said. "That is very important to us. It's much higher margin than our traditional x86 server business. We believe that technology is world class in what it can do."
Also on tap for growth potential is an international push with Rackable targeting EMEA and China.
Oddly, Rackable has decided to go after the "virtualized desktop market" as well.
Call it what you will, but this is the same thin client push that has been going on for years. In Rackable's version, the company will tie deskside monitors back to servers outfitted with VMware, Citrix or whatever else you can find.
"I think it is actually going to happen," Barton said. "I think that market is a real market."
Best of luck.
[Barton explains Rackable's big pitch.]
On the rack
Rackable investors clearly wonder how far the vendor can creep out of its niche. The company's stock moves in volatile spits and spurts with just small slivers of information driving the gyrations. The worries over Rackable's growth rates are clear and so are the fears that the company won't be flying under the radar of the Tier Ones for much longer.
On earnings calls, Barton has promised to disclose more and more large customers outside of the internet sector. Such revelations are key to establishing Rackable as a consistent, long-term force in the server market.
It's anyone's guess as to whether or not Barton can make Rackable live up to its promise. He does, however, appear to be the right man for the job, if only on a superficial level.
Barton and Rackable share a no frills type of attitude. Straight talk, simple servers. Last time we checked, that combination worked pretty well for a guy named Dell.
Been there, done that hardly seems like the best reason to get excited about a company, but then we thought venture funding a simple rack server vendor seemed silly too. ®