Original URL: https://www.theregister.co.uk/2006/12/18/health_website/
Worcestershire NHS peddles filth to kiddies
Woman's reproductive organs are called what?
Posted in Policy, 18th December 2006 14:53 GMT
NSFW It's enough to have Middle England choking on its cocoa: get yourselves down to Worcestershire Health Authority's Sexual Health Online website, then right click on the fetching graphic of a lady's reproductive bits and check out the image properties: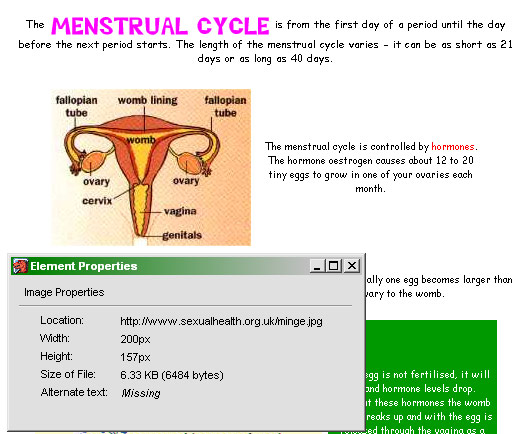 For shame. Given that honest taxpayers' money is being used to peddle this filth to kiddies, we have made our dossier available to the appropriate authority: The Daily Mail. ®
Update
Thanks to all those readers who wrote to say that as of around 3pm, the file was renamed m1ng3.jpg. A great improvement, as you pointed out.
Bootnote
We're obliged to Neil Sunerton for alerting us to this outrage.