Original URL: https://www.theregister.co.uk/2006/12/15/virgin_knickers/
Virgin Mobile lingers over Xmas 'knick-pics'
Shopping has never been so much fun
Posted in Networks, 15th December 2006 00:02 GMT
Virgin mobile, in what is either utter desperation or a brilliant PR coup, has identified a new trend in Christmas shopping that manages to combine boobs and mobile phones.
The firm has issued a press release in which it claims that its "national network of retail trend spotters" has spotted a number of women using their camera phones to photograph themselves wearing the saucy lingerie they want to be given for Christmas. Said pics are then emailed to boyfriends who might otherwise buy the wrong colour pants, or something.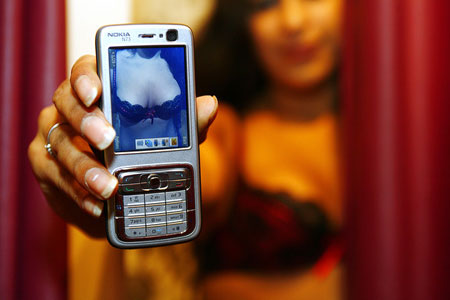 The company has also provided this helpful illustration, in case anyone wasn't sure what a woman in lingerie actually might look like.
Now, there is some dispute here at Vulture Central as to whether this "network of retail trend spotters" is in fact a collection of men in dirty macs who would otherwise be flagging themselves to innocents, or a group of PR executives sitting in an office making it all up. (Or both?)
But no matter, the important thing is that trend has been given a name: Knick Pics.
Simon Dornan, Virgin Mobile said "Picture messaging has changed the way we communicate as a nation, and it's great to think that the 'Knick Pics' trend we have identified could mean an end to unhappy women on Christmas Day morning."
Reg staffers have also observed this phenomenon. But sadly in the wild it is not so glossy. We'd love to show you the evidence we collected at a recent Reg hack-filled event, so we will.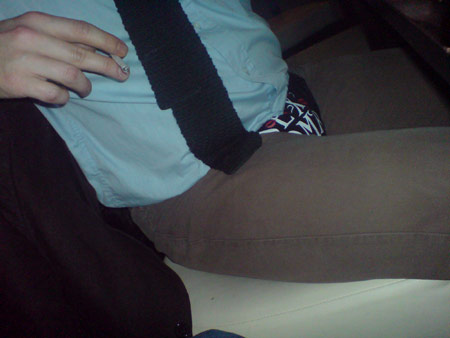 ®