Original URL: https://www.theregister.co.uk/2006/12/11/doom_is_13/
Doom celebrates 13th birthday
The definitive first-person shooter?
Posted in Personal Tech, 11th December 2006 13:52 GMT
Forgotten Tech Doom, the game that defined the first-person shoot-'em-up category, turned 13 yesterday - an appropriate anniversary to mark the debut of the SCI-FI and horror-themed title. The game was made available to the public, via an FTP site, on 10 December 1993.
Developed by Id Software, Doom wasn't the first first-person shooter - Id's own Wolfenstein 3D holds that accolade. But Doom introduced features that ensured the popularity of the genre: complex lighting and shadows, rooms that aren't aligned to a simple grid, indoor and outdoor combat zones, staircases and moving platforms, network play, and a customisable map format.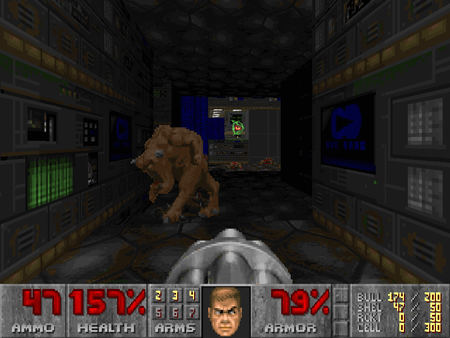 The game was an immediate hit, estimated to have been downloaded an installed on 10m PCs within two years of release. While only the first set of levels were provided free of charge, two more set of levels - called "episodes" - could be purchased, and while fewer than ten per cent of the folk who download the first episode went on to buy the rest, Id did very nicely, thank you, out the title.
In 1995, Doom was joined by a non-shareware release, Doom II: Hell on Earth, which took the hero's fight from Mars to Earth, introduced the double-barrelled shotgun to his armoury, and the Arachnotron, Mancubus, Revenant and the Arch-vile to his adversaries - the Cyberdemon had already made an appearance in the second episode, The Shores of Hell. The following year, The Ultimate Doom was released, a package of the first three episodes plus a new, fourth one, Thy Flesh Consumed. In 1996, Id released Final Doom comprising two episodes: The Plutonia Experiment andEvilution.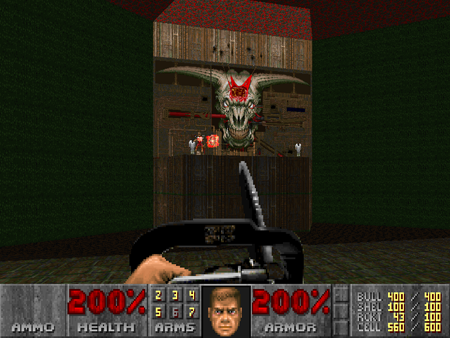 During those years, the original and its sequels garnered not only outstanding sales but also a host of awards and a fair few immitators. The ability to hack the game's map files - .WADs - yielded a wealth of add-on levels and game modifications.
By now, Carmack and co. had begun the development of Quake, a true 3D game in which not only the environment but the creatures too were 3D models and levels could incorporate slopes and hero-immersing liquids, the latter feature already introduced by Mac-based Doom clone Marathon 2.
Id focused on the Quake series through three installments before returning to the Doom universe with Doom 3.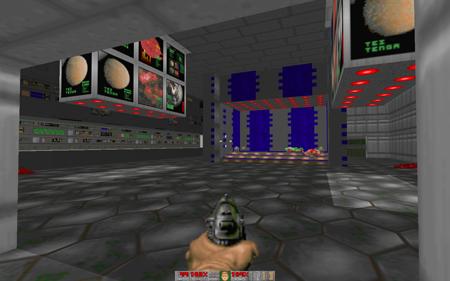 But the original Doom never really went away. With the success of the Quake games firmly established, Carmack released the Doom source code, allowing programmers to adapt the game for platforms that had never had ports of the original. Eventually, coders would modify the source to support modern 3D graphics technologies, such as OpenGL, to enable GPU-hosted rendering at much higher resolutions than the original engine had been able to run at.
This weekend an alpha version of Doom for Pocket PCs, this time using the OpenGL ES API, was released. More details here. The Doom Legacy website hosts a variety of ports for Windows, Mac, Linux, DOS, OpenBSD and even OS2. ®