Original URL: http://www.theregister.co.uk/2006/12/08/review_nintendo_wii/
Nintendo Wii
Revolutionary?
Posted in Personal Tech, 8th December 2006 00:02 GMT
Review It's midnight and all over the country videogames fans are freezing their butts off while they wait in line to get their mitts on Nintendo's newest - or maybe not, if they haven't pre-ordered. Yes, the Wii goes on sale today, though Reg Hardware has been lucky enough to have enjoyed the company of Zelda and co. in its warm, dry office for a few days now. And boy have we worked up a sweat...
The Wii has to be the first games console to get you up off your rump and onto your feet. Wii Sports, the game that comes bundled with the hardware, will have you swinging your arms around, punching your fists and, if you're not careful, bumping into the furniture and falling over fellow players.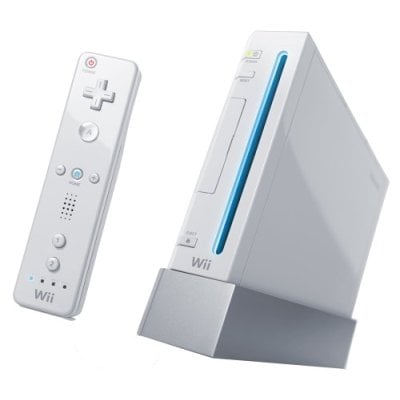 First, the hardware. The Wii is surprisingly compact, though that's as much because it runs off a separate power block - and a large one, too - as the simplicity of the internals. It's about the size of a large hardback novel. All the pre-release publicity pics sent out by Nintendo showed the Wii in its stand, which has the console thrusting up at an angle, but you can sit the machine less prominently on its base, NES-fashion, or on its side.
The power block connects into the back of the console, as does the sensor bar, which sits in front of your TV. Both plug in next to the Wii's video output port. Like the other two, it's a proprietary connector - the only standard connectors on the back are a pair of USB ports. The sensor bar's cable is long, so you should have no trouble siting the sensor beneath that wall-mounted 50in plasma screen you're planning to buy. Nintendo bundles a plastic mount for the sensor bar with a pair of self-adhesive pads on the back for sticking to the wall or your TV.
The front of the Wii is dominated by the slot-loading optical disc drive, a slash of black against the Wii's shiny iPod white fascia - though it lights up when data comes wafting on over the airwaves courtesy of Nintendo's WiiConnect24 online service. Beneath the disc drive are the Power, Reset and disc-eject buttons and a hatch that opens to reveal the SD card slot and a Sync key used to pair extra wireless remotes with the console.
The Wii ships with a the Wii Remote and what Nintendo calls the Nunchuk - a hint, perhaps, that you shouldn't throw it around. The Nunchuk connects to the remote by a cable terminating in a - you guessed it - proprietary connector. The Remote has a wrist strap, and Nintendo's own Wii games continually nag you to use it. Given how much the Remote's going to be swung around and waved about, you should use it. The Remote will be straight out the window - or through it - if you don't.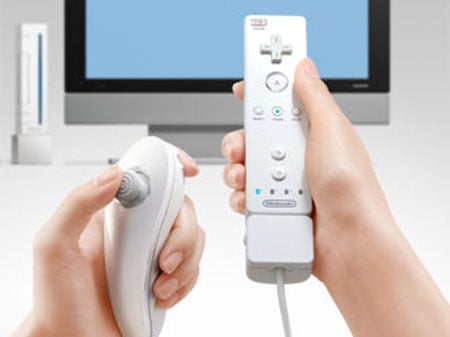 Incidentally, erstwhile GameCube owners will be pleased to know their old console is compatible with the new Nintendo: the Wii not only incorporates a pair of GameCube memory card slots under a flap on its left side - or the top, if you stand the console end on - but also a quartet of GameCube controller ports under a second flap next to the first. Its optical drive will read GameCube discs.
Back to the Wii's own controls, Nintendo supplies one of each, but if you want to play against other people you'll need some extra controllers. The bundled accessories are pre-paired with the console, but it's easy to connect up to four other ones - just fit a pair of AA batteries into each and press the Sync button. Extra Remotes come with a copy of Wii Play, more a tutorial than a game, to get you to grips with just how impressive a controller the Remote is.
Wii Sports will have you waving the remote like a bat or racket, swinging it like a golf club and moving it back and forth as you attempt to pummel your opponent in the boxing ring. But Wii Play really shows just how many kinds of movement Wii's controller is capable of detecting: foward and backward motion and rolling, as well as up and down, side to side and as a simple direction pointer, all demo'd through a series of mini-games, including new takes on classics like Pong.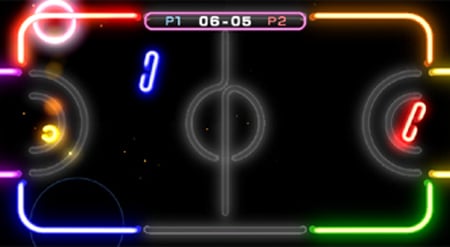 It takes some getting used to, particularly when you're accustomed to holding an essentially static console controller and just using your thumbs and fingers. But it's no worse - and probably easier - than moving from a keyboard to a mouse, and from a mouse to a traditional console controller as your prime gaming input device. It just takes a little practice as you figure out just how to wave, shake, thrust or swing either the Remote or the Nunchuk to get the desired effect.
I found the hardest thing to do with the Remote was actually the simplest movement mode: using it as a pointer. You point the Remote at the screen - the sensor's calibrated simply by telling the Wii during the set-up process whether the detector is placed above or below your TV - but I found myself unconsciously tilting it toward the sensor instead and wondering why, in Call of Duty 3 I was staring at the ground. And the system is set so that it assumes you're holding the Remote at mid-chest height, as you might a regular TV remote.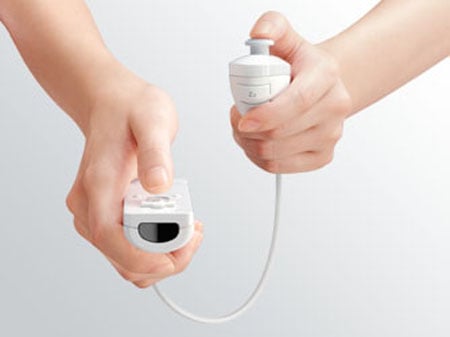 The pointer's particularly sensitive too, so it's easy to send your on-screen cursor whizzing off past the edge of the display. On a computer, that leaves your cursor at the edge of the display, but the Wii gives no such point for your eyes to locate and fix upon - its cursor disappears into the virtual space around your TV. The Wii's settings menu allows you to adjust the sensor bar's sensitivity, which helps a little.
But again it's just a learning curve that you can climb. Whether you use the Remote's pointing control to aim your rifle in Call of Duty 3 or to move characters around the screen in Wii Play or The Legend of Zelda: Twilight Princess - a bizarre title that appears to be more about rounding up goats as battling fantasy beasts - you will get the hang of it. You're helped along the way with vibro-feedback and sounds: rumbles and beeps as the cursor passes over on-screen buttons and the like to help you navigate or to prompt you to press a key.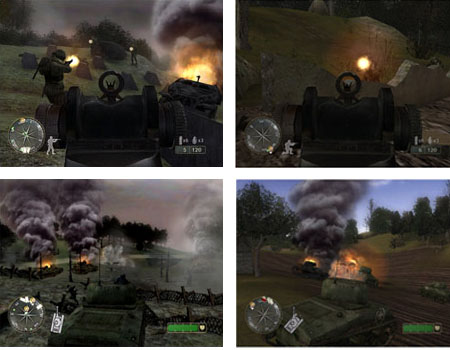 Visually, the Wii's graphics look a year or two behind the times. PC and Xbox 360 gamers might sneer at the Wii, but I found the lack of anti-aliasing and HD graphics no barrier to enjoying games on the Wii. It's about the experience not the details, and much of the experience comes from the Remote-controlled gameplay. That's not to say Wii's graphics aren't going to wow some folk, and we've probably not yet seen the titles that are going to stretch the Wii's ATI-designed Hollywood graphics chip to the full.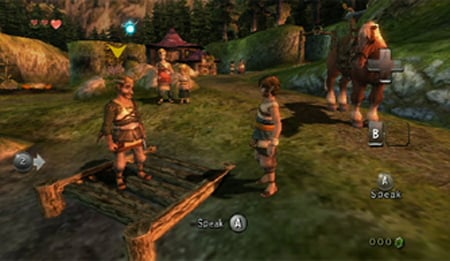 But Wii isn't just a games machine. The Wii's designed with more a more family audience in mind than your average games console, past or present, and it's ready to retrieve content from in the internet, provided you have broadband plumbed into your abode.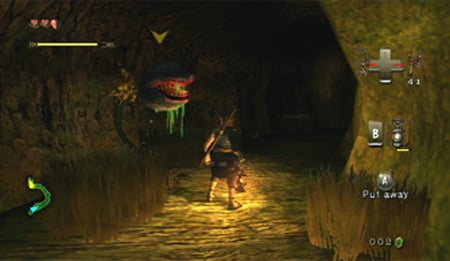 The console has a built-in Wi-Fi receiver and getting it connect to your access point is a straightforward process. The console can cope with all the latest Wi-Fi security and encryption provisions, but it's a 802.11b box, so if like me your access point is set to operate on 802.11g only, you'll run into trouble. It took me ages to figure out why the console wasn't connecting...
Incidentally, the Wii will store three sets of connection details, allowing you to connect the console to a wired and wireless networks as appropriate, or add a couple of friends' WLANs so you can take you Wii to parties. Nintendo will offer a USB-connected LAN adaptor as an optional extra and a USB WLAN module so you can share a broadband connection with an otherwise non-wireless PC.
With the link up and running, the Wii connects and downloads system updates as necessary - including one to enable the use of the SD card slot. With the console not yet on sale in the UK, the news and weather Channels weren't operational and neither was the online Wii Shop from which you can buy and download NES, SNES and N64 games from yesteryear.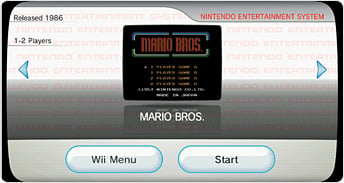 All these appear as separate entries in the Wii's main menu. Alongside them is the Disc Channel, which is where the currently loaded game appears; the Photo Channel, used to show photos and movies captured on SD card; and the Mii Channel, in which console owners can create cartoon avatars, called Miis, that are used in Mii-supporting games, including Wii Sports, not only as in-game characters but as IDs - visual usernames, if you will.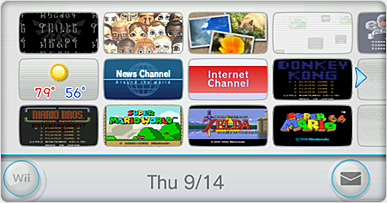 Nintendo imagines family members and friends all creating their own Miis and using them to retrieve saved games and the like. In fact, in some titles - again, Wii Sports is the main example - you can't save games unless you create a Mii. All the Miis on the system gather in a virtual playground where they can be selected for editing or deletion and even transferred to a Remote to allow you to take your creation and copy it onto a pal's Wii for multi-player gaming.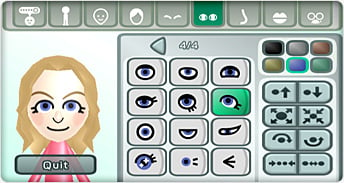 Each Wii maintains its own Message Board, a kind of virtual pin-up board and calendar on which users can post notes to each other and add appointment reminders. The console even sends you a memo whenever you use it, telling you what games you played that day and how much time you spent on each.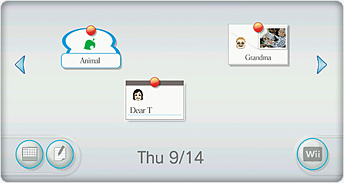 It's all vaguely nannyish, as are the occasional suggestions you get to stop sitting in front of the TV and move around a bit - presumably more an attempt on Nintendo's part to avoid its customers getting RSI than because it doesn't want you to spend too much time gaming. So too is Wii Sports' so-called Fitness option, which runs you through a daily series of virtual exercises using the Remote.
And I mean daily - it will not let you play again until the following day. That's a level of regimentation that I can see being acceptable in some cultures, but not ours, and certainly not to your average surly videogames player. The latter are likely to scoff at the Wii's parental controls, but given the console's family friendliness, they're not exactly inappropriate here.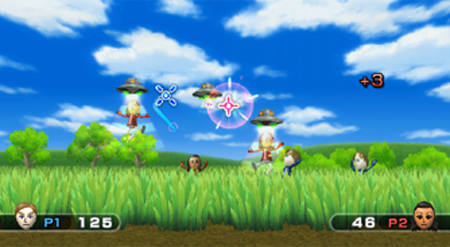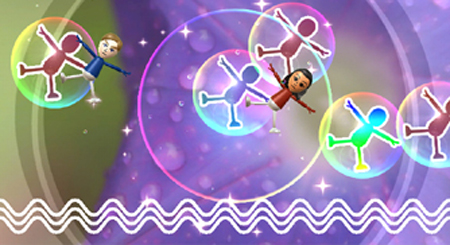 Verdict
Is Nintendo's Wii the revolution its codename was intended to imply? Well, Nintendo's own DS has already targeted casual and older gamers, so there's nothing new there. The Wii brings some social networking technology to the table, but its presentation is perhaps a tad twee for Western grown-ups and hardcore gamers, and will reinforce Nintendo's reputation as a company that targets junior gamers.
But look beyond all that. Wii introduces an amazing new control system that not only provides players with a fresh take on traditional videogames but creates a platform for a diverse array of new, more physical computer entertainment. Maybe it won't win over folk who dislike console gaming, at least not straight away, but it does present an opportunity to offer something for everyone.
Anyone who finds a Wii under their tree this Christmas is in for a cracking - and physically active - time. ®