Original URL: https://www.theregister.co.uk/2006/11/22/o2_preps_flame_pmp_phone/
O2 readies XDA Flame PMP phone
Why wait for the Zune phone?
Posted in Personal Tech, 22nd November 2006 11:48 GMT
As Apple prepares to take the iPod into mobile phone territory, so O2 may be preparing to pitch its XDA smart phone line as an alternative portable media player platform, if allegedly leaked marketing collateral for its upcoming XDA Flame is to be believed.
According to a flyer posted on a Pocket PC Thoughts forum, the Flame will sport a 3.6in, 480 x 640 display driven by an Nvidia GoForce 5500 graphics and media chip. It's got SRS WOW HD sound enhancement on board too.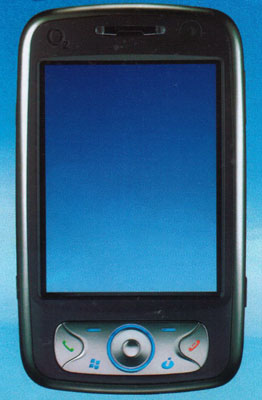 The device has 2GB of Flash ROM for the OS and media storage.
O2 will apparently pitch the product as the "first dual-processor PDA phone", by which many folk may imagine it has two CPUs. But no, there's only one - a 520MHz Intel XScale PXA270. The second processor is the GPU.
Other specs include 802.11b/g Wi-Fi, a TV-out port, a two megapixel camera and the ability to host USB devices, from storage keys to digital cameras.
Flame is said to be scheduled to ship in 2007. ®