Original URL: https://www.theregister.co.uk/2006/11/16/usb_heated_gloves_slippers/
Chilly users defrosted with heated USB mousemat
Gloves and slippers too
Posted in Personal Tech, 16th November 2006 11:09 GMT
We can only conclude some Japanese employers are as parsimonious as their British counterparts and refuse to turn the heat up in offices during winter. How else to explain this trio of choice items designed to prevent computer users' getting chilblains?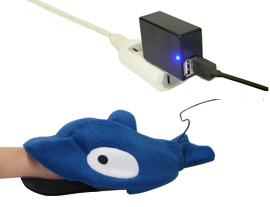 First up, we have the heated mousepad. It looks like a dolphin, sort of, into which you thrust your icy member. It's insulated to help keep the blood flowing on chilly mornings, and if you need defrosting, you can connect the pad to a spare USB port to activate its build-in heating element. Toasty.
Of course, the downside is that your keyboard hand remains exposed to the elements. So how about a pair of USB-heated gloves. The ends of the fingers have been removed to facilitate fast typing, but you'll need two spare USB ports, one for each glove.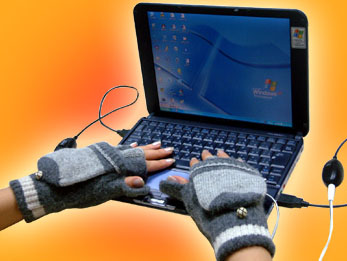 But let's not ignore our lower extremities. How about a pair of USB-heated fluffy slippers? Warm enough in any case, we suspect, at the flick of a switch the mech moccasins will heat up even further, again you'll need a pair of free USB ports.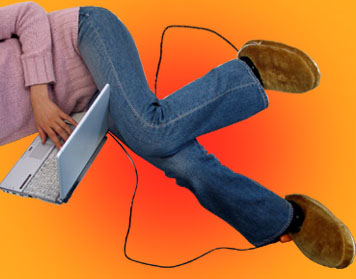 All these tech solutions to the age-old problem of chilly toes and fingers come from Japan's Rare Mono Shop. The slippers cost ¥3,480 ($30/£16/€23) a pair, while the gloves come in at ¥2,480 ($21/£11/€16). The mousemat is likewise priced at ¥2,480 ($21/£11/€16). Postage will be extra, of course. ®