Original URL: https://www.theregister.co.uk/2006/11/13/moto_q_pro_spied_on_web/
Motorola Q Pro prototype pops up on web
Just like the Q, but black
Posted in Personal Tech, 13th November 2006 10:21 GMT
Motorola's anticipated Q Pro smart phone has made another, more revealing appearance on the web in a series of pictures that indicate cellco Vodafone may have chosen to offer the Windows Mobile device to its customers.
The shots appear in a short report on Czech-language website iDNES. The machine on display is marked "engineering prototype", so it's hard to be sure how closely it matches what Motorola may finally ship.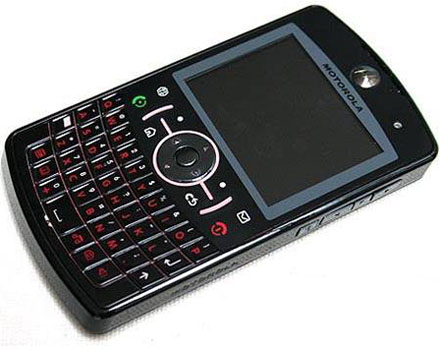 The pictures show the Q Pro will sport a two megapixel camera with 8x digital zoom. You can see a mini USB port on there too and a memory card slot on unknown type - Mini or Micro SD probably.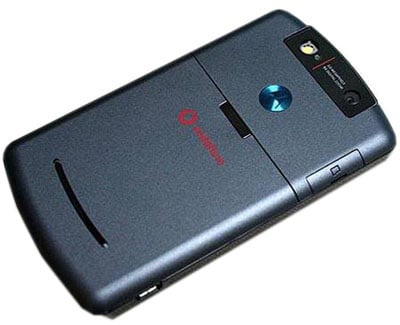 The Q Pro is expected to support both UMTS 3G connections and the HSDPA download speed-up technology. Motorola said in February this year it was developing such a device for a Q4 release to carriers - shortly after canning a planned GSM version of the regular Q. Last month at an investors conference, Motorola officials mentioned the name 'Q Pro'. ®