Original URL: https://www.theregister.co.uk/2006/11/06/hw_mio_h610_sat_nav/
Mio styles sat nav as girl-friendly 'fashion accessory'
Takes 'GPS out of car, into handbag, apparently
Posted in Personal Tech, 6th November 2006 13:45 GMT
Mio first demo'd its H610 GPS gadget at CeBIT in March. Then, the handheld sat nav tool was merely a good-looking but non-gender specific device. But now, by the application of some flower-like screen-printing and some equally florid PR fluff, the H610 is reborn as a gadget for girls - "a must-have fashion accessory" that takes "GPS out of the car and into the handbag".
Now, I don't drive very often, but I like to think if I did, and if I felt the need for a sat nav system - I find being able to read a map the right way up is sufficient, thank you, and I'm perfectly able to ask for directions - I'd want something that did the job and didn't stand out too much from my dashboard.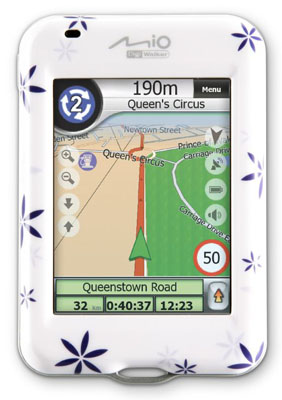 The H610's clearly not for me, then, since Mio has in mind girls who want something that's "both stylish and lightweight and can be worn around the neck or on the wrist" and need a device "to facilitate more effective shopping abroad". According to Mio's (male) marketing chief, it's "something that women actually wanted to be seen carrying".
It's not that the H610 is inherently bad. It ships with maps covering 24 European countries and incorporates 1.8m points of interest. It's got a 2.7in display. When it's not being used to help Ladies Who Lunch saunter from Harvey Nicks to Harrods, it's a music and movie player with 1GB of storage space and an SD card slot for more. It comes bundled with WorldMate, an one-time Palm PDA app packed with useful tables and data for the traveller.
At £280, it's not badly priced, either.
But do we really need all this flowery "fashion accessory" fluffiness? Careful, Mio, keep on like this and you'll go the way of purple prose-meister BenQ Mobile... ®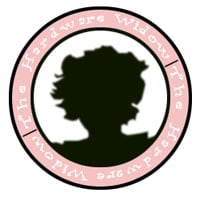 The Hardware Widow is hitched to a geek who thinks he knows more about technology than she does...
The Hardware Widow on...
The Cell Phone Garter
Samsung's Blush mobile
The Vertu Constellation luxury phone
Apple's 2G iPod Nano
Sony Vaio laptops
BenQ's 'mauve sensation' phone