Original URL: http://www.theregister.co.uk/2006/11/02/dell_amd_inspiron_1501_launched/
Dell unveils first AMD-based laptop line
Sempron or Turion inside
Posted in Personal Tech, 2nd November 2006 11:19 GMT
Dell yesterday launched its first notebook line based on AMD processors. The Inspiron 1501 can be configured with a range of AMD CPUs, from Mobile Semprons through to dual-core Turion 64 X2s.
Whichever chip you choose, it's slotted into an AMD ATI Radeon Xpress 1150 chipset which takes up to 256MB of the system memory as a video buffer for its integrated graphics engine. The machines can be spec'd with up to 2GB of DDR 2 SDRAM and 80GB of 5,400rpm SATA hard drive capacity.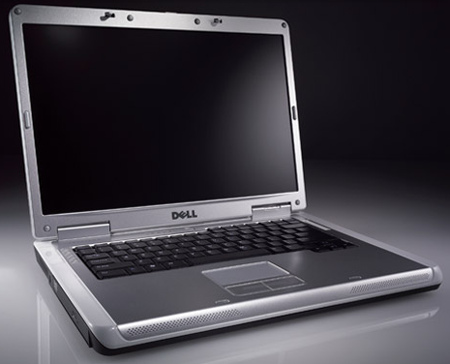 The screen's a fixed 15.4in widescreen 1,280 x 800 job, but buyers can choose either a DVD-ROM/CD-RW or multi-format DVD writer for the notebook's optical drive.
Prices start at $549, just above the $500 much of the pre-launch speculation had suggested would be Dell's entry price. Of course, Turion-based models will set you back rather more than that.
While Dell's move will please AMD's fans, the chip maker's other customers appear less impressed, complaining that the PC giant is sucking up too much of AMD's processor output.
In a statement, AMD pointed to a number of issues hindering its ability to "fully meet the demand of some system builder customers", including "our widening relationships with system builders and regional and global OEMs". So at some level, the deal with global OEM Dell is tightening supply for other customers.
However, AMD claimed "the situation is slowly but steadily improving, and we continue to work every avenue to meet the needs of our customers". ®