Original URL: https://www.theregister.co.uk/2006/09/21/msi_stolen_geforce_7900gs_warning/
MSI sounds 'stolen' GeForce 7900 GS alert
Warranty not included
Posted in Personal Tech, 21st September 2006 09:28 GMT
Taiwanese manufacturer MSI has warned its customers to be on the guard against anyone offering low-cost MSI-branded graphics cards - the products may be stolen goods. According to the company, a stack of Nvidia GeForce 7900 GS-based graphics cards nabbed in transit have begun appearing on online auction sites around the world.
MSI said the card in question is kitted out in standard Nvidia green, bears the Nvidia logo and is fitted with a different fan design than the standard, red-coloured version the company ships to its channel partners.
Here's a piccy of the allegedly pilfered part: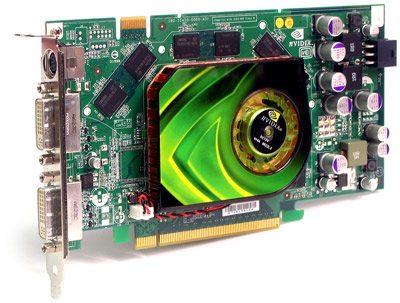 MSI warned consumers not to buy the green board, which it said would not be covered by the company's warranty scheme. It also asked any who has purchased such a product to contact the company with details of when and where it was bought.
MSI said it has reported the theft to local police. ®