Original URL: http://www.theregister.co.uk/2006/09/06/review_biostar_tforce_p965_deluxe/
Biostar TForce P965 Deluxe
Biostar takes aim at the overclockers
Posted in Personal Tech, 6th September 2006 12:09 GMT
Review First up in a series of Core 2 Duo motherboard reviews from Reg Hardware comes the TForce P965 Deluxe from former mid-table manufacturer Biostar, a company now working hard at getting their enthusiast oriented and overclocking-friendly T-series motherboards noticed by the DIY performance builder.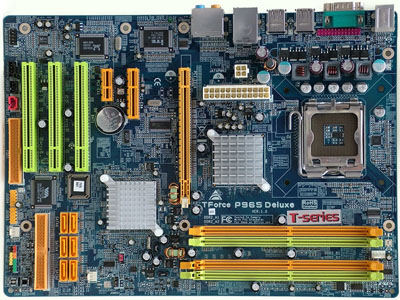 Intel's Core 2 Duo takes a whole new architecture, throws in a smattering of impressive sounding tweaks, twists and optimizations then packages it all in a 65nm, dual core, Quad Pumped 1066MHz package. In short it's fast, but you probably knew that.
Helping the new processor forge ahead in the benchmarks Intel also introduced a new chipset, the 965 Express, designed to coax out every last drop of power. Speaking of power, that's the primary reason why older LGA-775 motherboards can't support Core 2 Duo even with BIOS support added, they simply can't cater to the VRM11 Vcore needs of the new cores but that's for another today. The 965 Express chipset does however support Pentium D, Pentium 4 and Celeron D
The Biostar TForce P965 Deluxe isn't very exciting to look at. There are no spiffy heatpipe coolers, nor does it have onboard wireless networking, but that has never been a very reliable barometer for performance or reliability. Instead you get a reasonably well laid out board with yellow, orange and green slot-work on a blue PCB.
Expansion is well catered for with a single x1, x4 and x16 PCI Express slot and three vanilla 32bit PCI slots offering ample legacy support. A full compliment of six Serial ATA connectors are served up all driven by the 965's ICH8 South Bridge. Intel have tried to force change, by omitting support for the ageing parallel ATA based IDE interface since the introduction of LGA775 and its accompanying ICH6 South Bridge. But savvy board makers realize that moving too soon would alienate users and so many add parallel ATA functionality back in by way of an additional controller. In this case Biostar have added a single IDE channel thanks to the VIA VT6410 controller, which technically supports dual ATA133 channels and RAID 0, 1 and 0+1. The ICH8 also supports RAID 0, 1 and 0+1 but adds RAID 5 over its predecessors.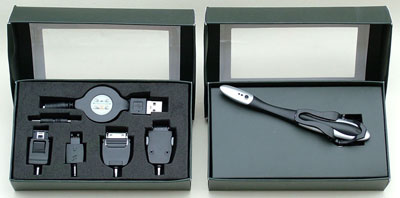 The floppy disk drive may be becoming increasingly rare in off-the-peg PCs, but motherboard support is still very much alive and well, for the time being at least.
Four colour coded memory slots can accommodate up to 8 GB of DDR2 running at speeds of up to 800MHz. There seems to be some confusion over whether the P965 Express chipset officially supports 1GB memory modules at 800 MHz but I can confirm that it does, however you are limited to just 4GB maximum capacity when running at 800MHz increasing to 8 GB when run at either 667MHz or 533MHz as we understand it, though this isn't made clear in the manual. Memory voltage can be locked at an increased setting of 2.2V by means of a jumper, which simultaneously disables manual adjustment from within the BIOS.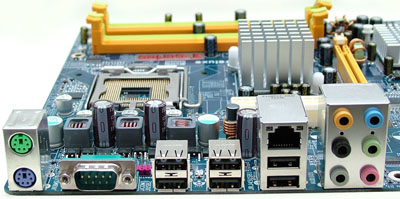 Hardwired to the board are PS/2 keyboard and mouse connector, a serial port connector, six USB 2.0 connectors, six audio jacks and an RJ45 connector, serving the onboard Realtek Gigabit Ethernet controller. A further four USB ports are supported from motherboard headers, though no brackets are supplied to exploit them. Native FireWire support is completely absent from this board. A header for a parallel port is also onboard, but you don't get the required connector in the box to take advantage of it.
Great for the tweaker or reviewer but of limited real world use to the regular PC user are the micro switched reset and power buttons. The power switch glows blue with an unnecessarily high intensity LED that must surely be designed to cast a little light into the case for the benefit of windowed side panel owners. A pair of red LEDs alongside the micro switches serves as a rudimentary POST diagnostic system relaying four basic states, normal, memory error, VGA error and abnormal – i.e. CPU/Chipset error.
Power is fed to the board via a standard 24 pin ATX connector while a four pin auxiliary feed supplements the CPU's requirements.
Intel's Azalia high definition audio standard is pandered to by means of Realtek's ALC883 codec, which handles 8 + 2, or more accurately 7.1 + 2 channels of audio. In listening tests this performed extremely well and is probably on a par with most pre-Audigy level consumer sound cards.
The board also comes bundled with a zip-up mesh bag which stops the I/O Plate, four SATA cables, IDE and floppy ribbon cable, four Molex To SATA power adaptors and SPDIF bracket from sliding around in the box. Also lurking in the box is a wired on-ear headset and a nifty USB phone charger whose appeal is somewhat spoilt by its slightly outdated selection of connectors.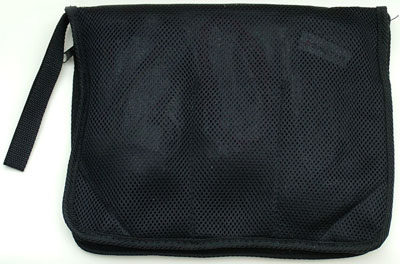 Ultimately the whole point of Biostar's T-Series motherboards is T-Power, a selection of technologies specifically designed for the overclocker. We won't dedicate too many keystrokes covering this in great detail but it covers CPU voltage adjustment between 1.2V and 1.725V and frequencies from 200 to 450MHz, PCI-Express frequencies from the default 100MHz to 145MHz and chipset voltages of 1.52, 1.60, 1.68 and 1.76V. As mentioned earlier memory can be overdriven to 2.2V by means of a jumper while manual adjustments from the BIOS are limited to a range of 1.85V to 2V.
Other technologies designed to help you wring out the extra power and provide the almost obligatory set of box-front acronyms, include the Overclocking Navigator Engine (ONE). This offers both manual adjustments or three preset levels of Automated Overclock System (AOS) settings rated as V6 (+10 – 15%), V8 (+15 – 25%) and V12 (+25 – 30%). There are of course more, including automatic failed overclock recovery, a semi-automated routine to flash the BIOS from floppy disk – not a great advancement when this can now be done from a USB Flash drive – smart fan setting and an option to run a pre-boot memory stability test.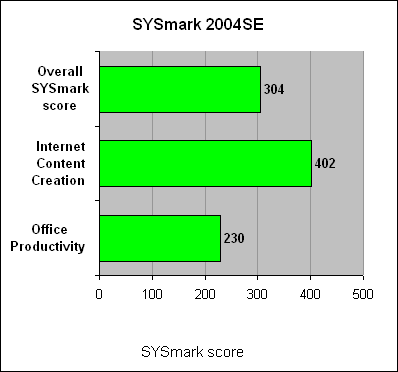 In use the TForce P965 Deluxe offered mixed results. The inability to run using manually set memory timings is a major drawback. However, I should point out that a new BIOS revision has appeared on the Biostar website since we tested the board, which claims to improve overclocking potential and modify memory timings in CMOS, so this may correct the problem. We also hit a few problems where plugging in a USB Flash drive would randomly lock the system solid forcing a reboot. Because it was a random occurrence it was extreme difficult to diagnose the problem, but as we were running a fresh OS and had only graphics and memory that weren't wired to the board, we have to look to the hardware as the culprit.
These niggles aside the board was very well behaved and uses some good quality components including the adoption of generally superior, leak-free and longer lasting organic OS-CON capacitors.
Testing was performed using an Intel Core 2 Duo E6700 operating at 2.66GHz on a 1066MHz bus, 1GB of Kingston DDR2-8500 memory, an ATi Radeon X1900XTX graphics card and a 420 watt Tagan PSU.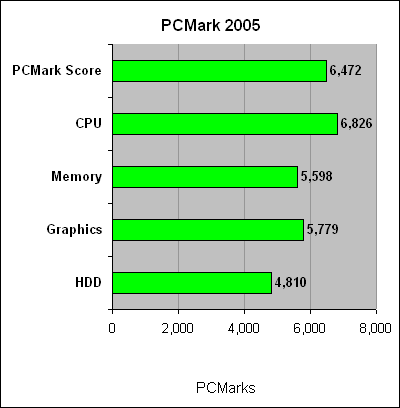 Performance was good considering the limitations and the ample blend of hardware, software and BIOS flexibility should make this a popular board for workstation use and for overclocking on a budget. I've heard tales of 520MHz plus FSB overclocks using the latest BIOS revision which, if true, should start to get it noticed. However a true 1:1 memory option allowing for a 1066MHz memory frequency would have made sense for a board aimed primarily at the enthusiast.
Verdict
At £96 at the time of writing, you can forgive some of the failings and this is certainly a great platform to build from if Biostar are serious about their intentions of wooing the notoriously fickle power user. The TForce P965 Deluxe is a good board that will hopefully only get better with future BIOS releases. ®