Original URL: https://www.theregister.co.uk/2006/09/05/sony_locationfree_kit_in_us/
New LocationFree kit from Sony
Sony Place Shifting – no, it's not a Slingbox
Posted in Personal Tech, 5th September 2006 17:13 GMT
Sony launched its LocationFree media streaming system in May of this year and now it seems that Version 2 with Added Bling is on its way. The Americans have been treated to a stack of new kit today which consists of a choice of two Base Stations as well as a new Location Free TV Box. You stream media from the Base Station and receive it at the TV box, which isn't exactly a new concept but getting the process to work smoothly seems to be beyond some companies that have products in the market place.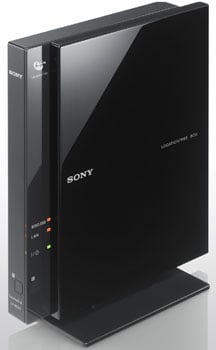 The three boxes look similar to a shiny black PS2 which probably isn't a coincidence and you can stream TV and movies to a variety of devices PSP, MAC OS X (compatible software is available from I-O Data) and Windows-based notebook PCs. The new Base Station units incorporate an Advanced Video Coding codec, which isn't necessarily the same thing as AVC so we're waiting for clarification from Sony whether this codec is H.264, MPEG4 or something else, but the idea is that you get smoother video at what Sony terms 'less then optimal bit rates' as uplink and downlink speeds of at least 300kbps are required.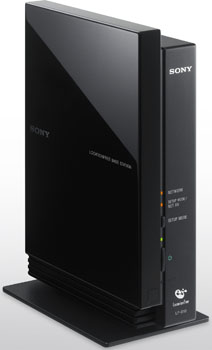 That covers the LF-B10 and in addition the LF-B20 model also serves as a wireless bridge by connecting directly to an existing wireless home network which allows you to place it anywhere throughout the house. Based on our experience with wireless connections we'd take that 'anywhere' with a pinch of salt.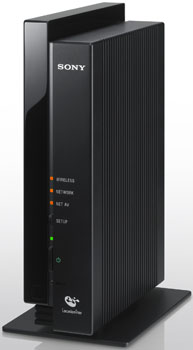 Pricing and Availability LocationFree Base Stations (LF-B10 and LF-B20) will have a suggested retail price of about $200 and $250, respectively. The LocationFree TV Box will be available for about $230. All three products will be available in October In the event that the new units come to the UK in 2007 you can use The Reg Currency Converter by substituting the $ symbol for a £ sign. ®