Original URL: http://www.theregister.co.uk/2006/08/03/review_sonyericsson_cyber-shot_k800i/
Sony Ericsson Cyber-shot K800i photo phone
And the best 3G handset yet?
Posted in Personal Tech, 3rd August 2006 14:25 GMT
Review I was reminiscing recently on days gone by when the only thing you considered before buying a mobile phone was its ability to make and receive calls. Today, such simple factors are taken for granted and have long been supplanted by how many MP3s it can store, what the games are like and whether it takes a good photo or not. Case in point: Sony Ericsson's Cyber-shot K800i. Photography is what this camera-branded phone is all about...
The mobile phone we're looking at today manages not only to boast a maximum photo resolution of 2,048 x 1,536 thanks to its 3.2 megapixel camera, but it also finds room for an autofocus mechanism, a comparatively bright f2.8 lens, image stabilisation and macro capabilities to boot. Well, Sony Ericsson had to pull off something a bit special before it could be given the same name as Sony's hugely popular digital camera family, didn't it?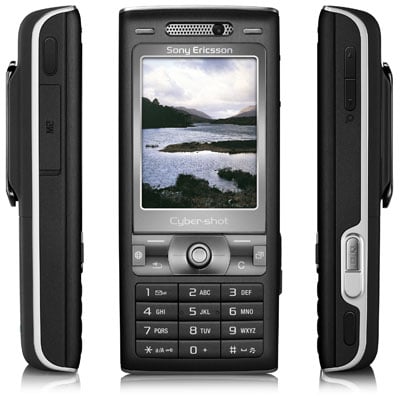 The K800i's roots are undeniable. The moment you set eyes on it you're reminded of a stretch K750i, no bad thing given the K750i's success. Sony Ericsson has stuck with the tried and tested matte black body and silver accents, though it has replaced what little of the front fascia is visible with an black brushed aluminium finish.
Despite being only a centimetre or so longer than the K750i, most of that extra real estate has been devoted to the screen and the area immediately above it where the VGA video-call camera resides. The result of this is that the keypad has now been crammed into the lower quarter of the handset and though the keys are only fractionally smaller, combining this with their position makes it far more awkward to use quickly and accurately.
The K800i's screen is an excellent 2in, 320 x 240, 262,144-colour unit. It's bright, vivid and sharp, and its visibility holds up well under bright sunlight. A silvered border around the screen does a sterling job of reflecting and thereby amplifying the herds of fingerprints that frustratingly seem to congregate on the high-shine surface. Keep that micro fibre cloth handy.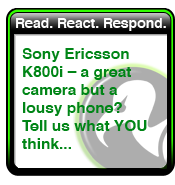 On either side of the earpiece are a couple of raised strips that I initially assumed were there to protect the screen if you set the phone down face down. While they do serve this purpose, in reality they're buttons. Pressing them in standby mode activates either the camera album app's full screen or thumbnail image views - when the camera's running, they call up the shooting mode and scene mode settings.
Sited either side of the joystick are the familiar left and right selection keys and below these the back key and the clear or cancel key. Joining them are two even smaller keys, one for internet access, the other an activity menu key, which is used to call up a selection of tabbed screens. From here you can manage your shortcuts, check new events like missed calls and new messages, return to or close running applications, or access internet search and bookmarked pages.
The keypad backlighting is white and gives an even illumination that makes the pad a joy to use at night. The menu buttons and joystick however glow with a pale lavender colour which is actually more effective than you'd imagine.
On the right-hand side of the phone we find an IrDA port and a camera button. There's also a two-way rocker switch which sets earpiece volume levels during a phone call and controls the level of digital zoom when in camera mode. Over on the other side all you'll find is the audio play/stop button which will activate playback of whichever song or remaining part of a song is cued up in the music player and do so from any available screen. A hinged plastic cover below this hides the M2/Memory Stick Micro memory card slot.
You have to wonder how much effort Sony would put into developing a phone camera that, if too competent, could harm sales of its standalone camera range. Yet the K750i undoubtedly had one of the best performing mobile phone cameras on the market, and the K800i claims to take things a step further.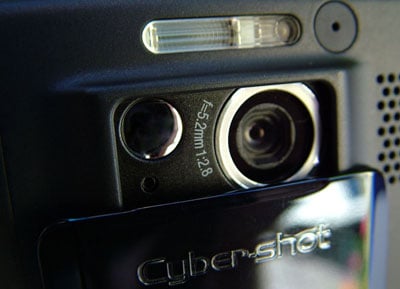 The back of the phone mimics the look and feel of a conventional digital camera. When not being used, the lens sits behind a glossy, sliding cover which has a quality feel to its sliding action. Opening the cover automatically activates the camera. Above the lens comes the first revelation: a Xenon flash of the type found on 'real' cameras. Admittedly its power is fairly low and its coverage isn't great, but compared to a pair of white LEDs it's a class apart, even despite an unfortunate tendency on the part of the camera to maximise its power by maxing out the sensitivity, leading to soft and grainy looking pictures with excessive colour noise.
Four main effects are available: black and white, negative, sepia and solarise. There are also seven scene shooting modes: twilight landscape, twilight portrait, landscape, portrait, beach/snow, sports and document. General shooting modes include the usual selection of slightly naff options, a fairly effective three-shot panorama mode and a rather clever best-pic mode. This breaks the law of physics by taking nine consecutive photographs, one as you press the shutter, four after pressing it and four before you pressed but while you're touching the release button. It doesn't operate with the flash, which it deactivates by default.
The pictures I took with the phone were generally well exposed and the colours well saturated but under close inspection they're far from perfect. Lens quality is good for its class with only marginal softening at the edges, and the autofocus is relatively quick and accurate. Macro mode can be forced from the menu but is activated automatically by the autofocus mechanism. Indoor shots in reasonable lighting were the best of the bunch, the white balance usually well judged and contrast well controlled. There are four white balance presets plus an auto setting, but no manual option.
Outdoor shots were marred by a series of minor faults ranging from too much contrast, excessive colour noise at high ISO levels and missing fine detail thanks to over-aggressive noise reduction algorithms. While none of this is excessive enough to spoil your photos it certainly identifies them as having come from your phone and not your camera.
Cyber-shot K800i sample shots
Indoors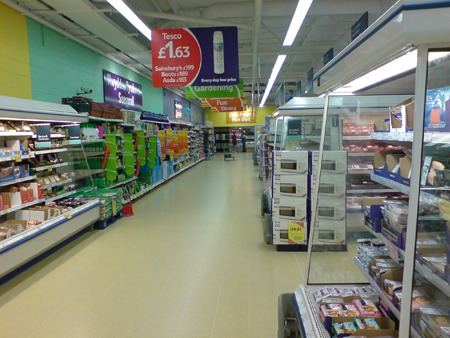 The full frame, reduced in size, followed by a cropped section at 100 per cent...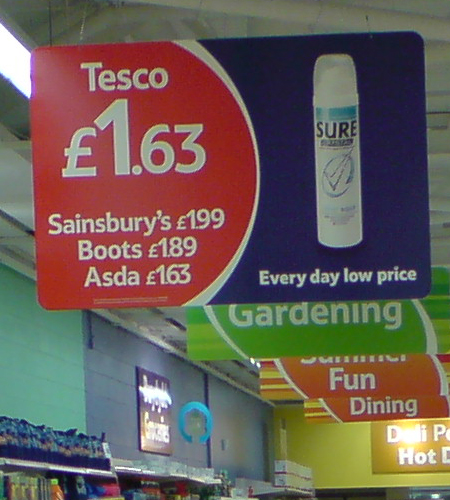 Macro mode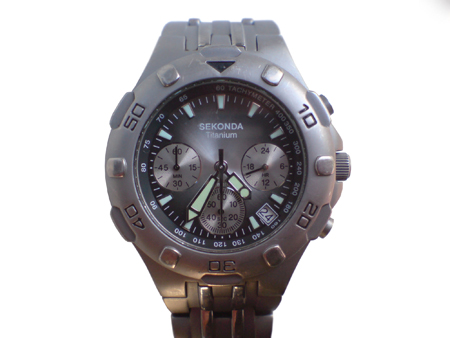 The full frame, reduced in size, followed by a cropped section at 100 per cent...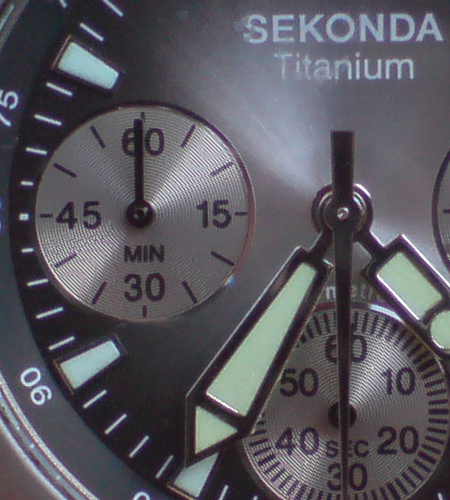 Cyber-shot K800i sample shots
Outdoors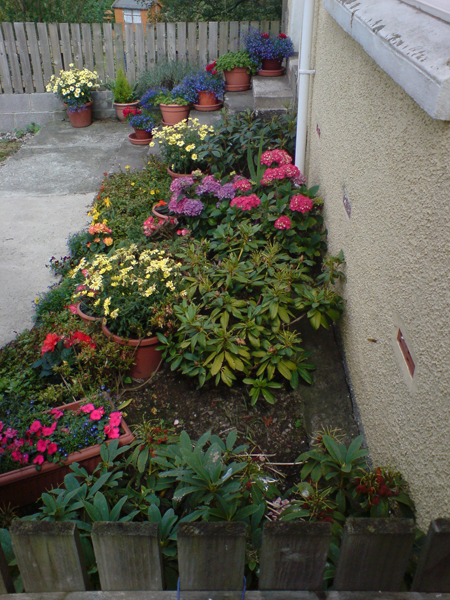 The full frame, reduced in size, followed by a cropped section at 100 per cent...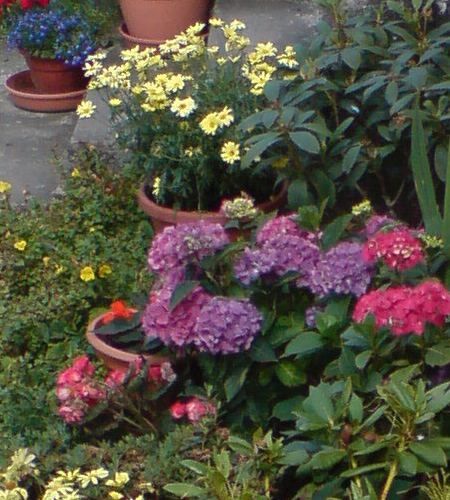 One failing I ran into was the lack of a forced flash mode. The use of fill-in flash in portraiture to create catch-lights in the eyes or to lighten harsh shadows in bright sunlight is a useful option to have available. The K800i does have red-eye reduction which worked quite well considering how close together lens and flash are sited, but like the standard mode this only fires in low light and can't be forced.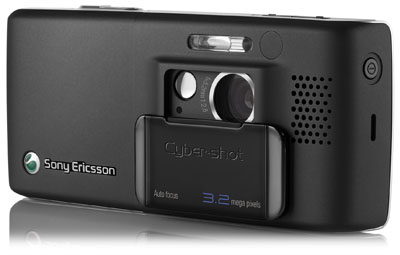 An integral image stabilisation mode helps iron out any minor camera shake, a great inclusion for a camera likely to be used in low-light conditions and which possesses no tripod mount. The downside is that image stabilisation is only available in two scene modes, landscape and twilight landscape, though frustratingly in both of these modes the lens is set to focus at infinity, which rules out extreme close-ups and macro photos.
Another feature of the K800i we're used to seeing only on regular cameras is the autofocus assist lamp, a red LED which casts its beam ahead of the camera to help the autofocus module detect something it can lock on to. The system worked very well and is another welcome and worthwhile addition to the increasing list of advanced features now becoming available. Incidentally, Pictbridge and DPOF are supported for PC-free printing. The K800i records video at a rather primitive resolution of 176 x 144, which quickly tempers any excitement you might have been harbouring at the prospect of video image stabilisation.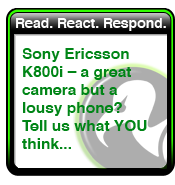 Flash performance aside, the photographs were really very good and though it's more of an incremental improvement over the K750 than any great sea change, the higher resolution will make for more detailed large prints. The fact remains, though, that you'll still get better quality images from most budget three megapixel digital cameras.
As a phone the K800i is every bit as adept as its predecessors. There's room for 1,000 contacts, each of which can be adorned with a multitude of details. You'll also find a useful RSS reader, with a few preset feeds to get you going and the option to add more as you wish.
Apparently the K800i's music player is lifted directly from Sony Ericsson's Walkman series handsets but minus the clues as to its origin. Your tunes can be viewed by track or by artist and you can create custom play lists. There are four equalizer presets plus a stereo widening option. Quality through the single internal speaker was surprisingly good, and the handset also supports Bluetooth 2.0 with A2DP (Advanced Audio Distribution Profile) which means stereo Bluetooth headphones and speakers should also work happily with it.
Like the K750, the integral radio is excellent. Reception quality was commendable and it employs RDS to display the station name and to automatically search for alternative frequencies if reception gets weak.
Verdict
There's a lot to like in the K800i, and I'd not feel I was taking too much of a risk proclaiming it the best 3G handset on the market at the present time. If it has a weakness it's that its frame is a little statuesque and its keypad is a little cramped, both of which could only really be overcome by switching to a clam-shell or slider format.