Original URL: https://www.theregister.co.uk/2006/07/14/fujifilm_face-detecting_slr/
FujiFilm fetes face-detecting digicam
Eyes, check. Mouth, check. Yes, it's a face...
Posted in Personal Tech, 14th July 2006 13:00 GMT
Fujifilm will this autumn ship a digital SLR camera equipped with a face-spotting feature to help snapper's take better people pictures, the company announced this week. It also unveiled its latest compact digicam, a 6.3 megapixel machine with an ISO 3200 rating.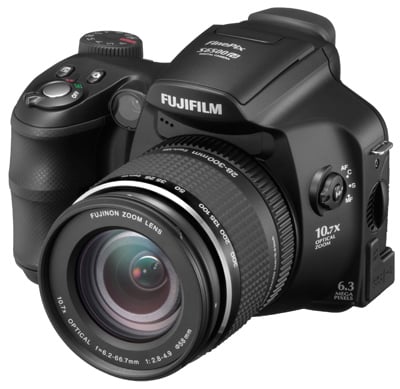 The FinePix S6500fd sports a six-megapixel sensor too. The face-detection system scans the image on the sensor for an appropriate configuration of eyes and mouth - so don't expect it to work on a Picasso painting, though it's not out-smarted by spectacles, FujiFilm claimed. If it sees what it thinks is a face, the camera automatically and quickly adjusts the image settings for facial photography.
The SLR has a sensitivity scale running up to ISO 3200 and sports a 10.7x optical zoon lens. Round the back is a big, 2.5in LCD viewfinder. It has 10MB of internal memory that's expandable using xD cards of up to 1GB in capacity.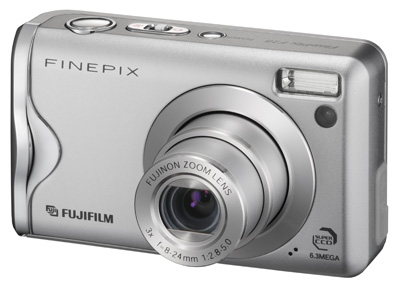 The FinePix F20, meanwhile, features the same sensor as its SLR sibling. It too has a 2.5in LCD, but the resolution's a lot less than that of the S6500fd - 153,000 pixels to 235,000. It has what FujiFilm dubbed an "intelligent flash" - the light is capable of adjusting its intensity to the environment, making for better skin tones, FujiFilm said.
The F20 has a 3x optical zoom lens, 10MB of memory and an xD slot for more storage capacity. It's due to ship in September. FujiFilm said it will spill the beans on both cameras' prices closer to their launch. ®