Original URL: http://www.theregister.co.uk/2006/07/03/free_energy_generator/
Ukrainians punt free energy generator on eBay
Self-destructing 'electro power source'
Posted in Policy, 3rd July 2006 15:42 GMT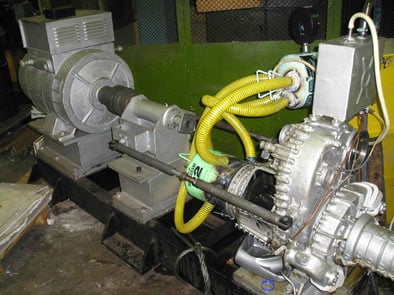 Here's one for the technically-minded among you to ponder: a Ukrainian "free energy electro power source" which has popped up on eBay.
Quite how the 100kW+ wonder machine works is anyone's guess, and the vendors are remaining pretty tight-lipped on the matter. It doesn't run on petrol or diesel, but does consume 1200m3 of air per hour. Quite remarkably, in can apparently operate simultaneously in a vacuum, which attests to its hi-tech capabilities.
There are, nonetheless, a couple of clues as to the possible power source. First up, the blurb carries this dire warning aimed at preventing purchasers from investigating the machine's innards: "With the purpose to provide technology safety, the case of electric power station will be closed, and at its unauthorized opening electric power station will be self-destructed."
Secondly, the same outfit is punting rather a lot of ex-military Geiger counters.
Long-term readers may remember that back in 2004, the Ukrainians admitted they had somewhat absent-mindedly mislaid hundreds of nuclear missiles. Based on the available evidence, we have pointed the UN's nuclear watchdog in the direction of this auction, where they can get an example of the electro power source right now for a mere £143,600.
And, if the chaps from bomb disposal are able to get the cover off the thing without taking out an entire city, the truth of the wonderous generator may soon be revealed. ®
Bootnote
There's a link on the auction page to an alleged video of the beast in action, but we couldn't find any trace of it. Thanks to Steve Osborne for the tip-off.