Original URL: http://www.theregister.co.uk/2006/05/31/review_shuttle_xpc_sn21g5/
Shuttle XPC SN21G5 small form-factor PC
An affordable barebones box with Nvidia graphics
Posted in Personal Tech, 31st May 2006 12:44 GMT
Review Shuttle is without a doubt the best known manufacturer of small form-factor (SFF) barebones PCs in the world. The SN21G5 features the now familiar fifth-generation chassis, which is getting slightly long in the tooth now, but this is a budget model. It's based on Nvidia's nForce 6100 chipset, so it has a wide range of built-in features...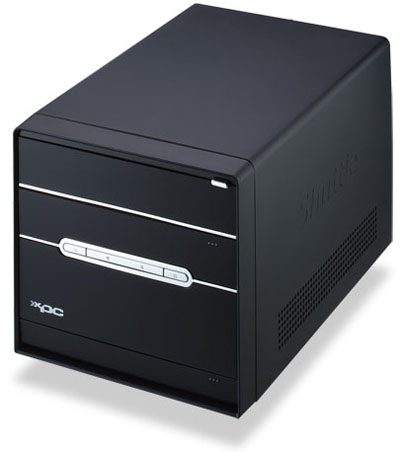 The SN21G5 is quite affordable too, as long as you stick to something like an AMD Sempron or entry-level Athlon 64, as it's really the CPU that would be the biggest cost. Add some memory, a hard drive and an optical drive and you're set.
Well, almost. The nForce 6100 also lacks some of the hardware-based video-decoding features of its higher-end sibling, the 6150, which makes it less ideal as a Windows XP Media Center Edition (MCE) or PVR-centric machine. Nor is it suited for 3D gaming, unless you decide to fit a PCI Express graphics card. The nForce 6100 just isn't powerful enough for modern games. But if you want a small, multi-purpose computer, the SN21G5 is worth a closer look.
I was disappointed to see a D-sub rather than DVI connector on the back of the SN21G5, but the reason behind this is simply because a D-sub costs less than a DVI connector. Otherwise the SN21G5 has a fairly good feature set which includes two PS/2 ports for your keyboard and mouse, two rear-mounted and two front-mounted USB ports, a rear six-pin and a front four-pin Firewire connector, a serial port, 10/100Mbps Ethernet, and 5.1-channel sound with S/PDIF output and front headphone and microphone connectors. Shuttle has fitted an AC97 codec rather than one of the much better HD audio codecs which the nForce 6100 chipset supports - again, this is presumably about cutting costs.
Benchmark results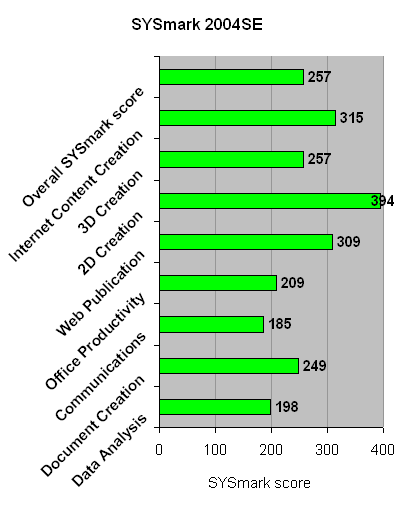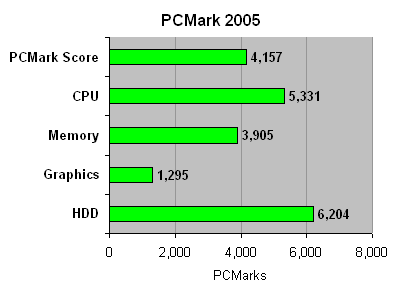 Benchmark results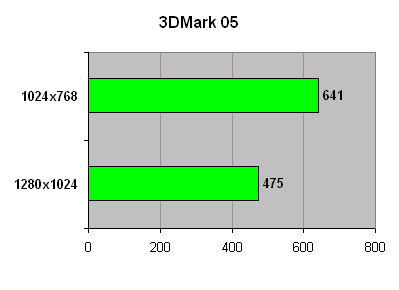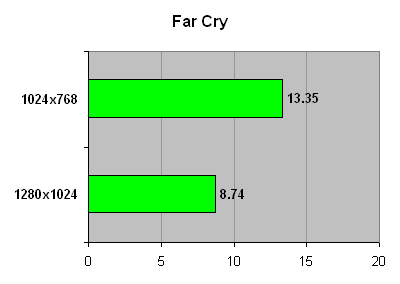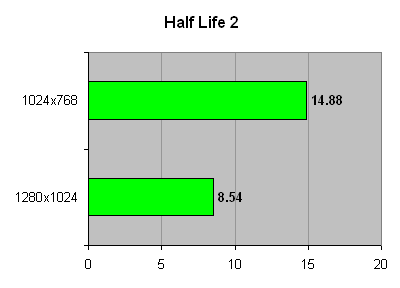 Internally things are quite cramped, as you'd expetc from an SFF system this size. There's space for two 3.5in drives, one accessible through the front panel and the other a purely internal device. There's a 5.25in drive bay for your optical drive, which is hidden behind a flap on the front of the machine. There's also a single PCI slot and a x16 PCI Express slot for further expansion.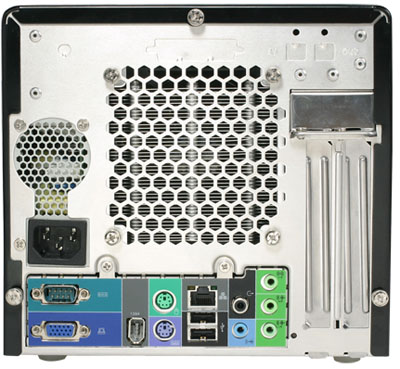 That said, there's no dedicated power connector from the 250W PSU for a PCI Express graphics card, although you could use an adaptor. However, I would go with a slightly different model from Shuttle if I was to use a dedicated graphics card, but it is at least an upgrade option at a later stage.
The SN21G5 is fairly quiet in operation, although this does to some degree depend on your choice of hard drive. There are only two fans: a small one in the PSU and a 92mm fan at the rear that cools the CPU heatpipes as well as the system as it sucks air out through the back of the case.
Building a Shuttle box is quite easy and the SN21G5 doesn't have any particularly unusual features, although a few more pre-routed cables would help. As I used a SATA optical drive I also noticed that there's only two SATA connectors, so if you're using two SATA hard drives, you'll have to use an IDE optical drive with the SN21G5.
Performance-wise the SN21G5 isn't a scorcher, but it performed well for a machine with integrated graphics. It's definitely not a gaming machine, but it didn't have any problems with general office tasks. I tested it with an AMD Athlon 64 FX-60 processor, 1GB of Crucial Ballistix memory and a Western Digital Caviar SE16 hard drive. That's unlikely to be a typical configuration for the SN21G5, but it does show that there won't be any heat issues using slower Athlon 64 processors.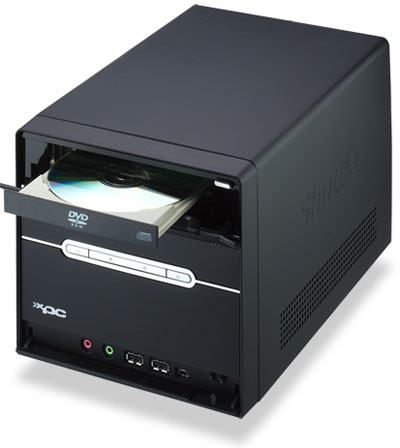 Verdict
The SN21G5 is a rather basic small form-factor PC with integrated graphics, but it should appeal to anyone that isn't out to build a gaming rig. Or, for that matter, a budget system - you're likely to be able to get a µATX/mATX motherboard and a small case for less than the £220 or so that you can get the SN21G5 for. It's quite a pricey box considering what you get for your money.
Still, a Shuttle box would take up less space and it also looks better than most µATX cases - but add a processor, memory, hard drive and an optical drive and you're close to be able to get a Mac Mini or AOpen MiniPC for the same amount of cash. It's a matter of what you want to spend your money on, although the Shuttle has the advantage of being upgradeable. ®