Original URL: https://www.theregister.co.uk/2006/02/28/sony_ericsson_cameraphones/
Sony Ericsson eyes up low-end camera phones
Launches three pay-as-you-goes
Posted in Personal Tech, 28th February 2006 12:31 GMT
Sony Ericsson will next quarter round out its camera-phone line-up with a trio of low-end models pitched at the growing market for phones that offer a basic array of functions but don't sport a feature list as long as your arm.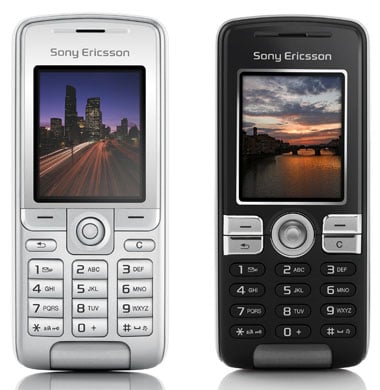 The K310, for example, is a candybar handset with a mere sub-megapixel camera, 15MB of memory - but no memory card slot - and a 128 x 160, 65,536-colour display. It's a tri-band handset, though there's no EDGE support, just plain, old-fashioned GPRS. It does have a speakerphone facility.
The K510 ups the camera spec to a 1.3 megapixel job, and the screen, while it's the same size as the K310's, displays up to 262,144 hues. There's 28MB of on-board memory, but again no memory card slot. It does have Bluetooth 2.0 and supports IMAP-based push email.
Both handsets - which each measure 10.2 x 4.4 x 1.8cm and weigh 82g - provide up to seven hours' talk time, Sony Ericsson said, and will run for up to 360 hours in stand-by mode.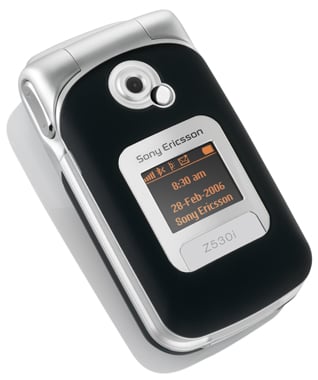 The Z530 offers an impressive nine hours of talk-time and up to 400 hours on stand-by. It's a clamshell unit with 28MB of memory and a MemoryStick Micro slot for more. The main display is a 128 x 160, 65,536-colour unit, and there's a 1in, 101 x 80 monochrome secondary screen. The camera's resolution only runs to 640 x 480 pixels, however.
Like the K310 and the K510, the Z530 is a tri-band phone. All three will be offered globally, Sony Ericsson said, shipping during the coming quarter. ®