Something for the Weekend, Sir?
This is Spartaaaaa(n)!
Breaking Fad
Firm ramps up TV production, unveils new 4K models — and cries wolf?
Game Theory
Includes Schrödinger's Cat, an alien mayoral candidate and more
Stob
Little Hitlers gonna Hitle
Something for the Weekend, Sir?
DIE Butterflies
Antique Code Show
The granddaddy of game consoles
Columnist Roll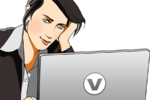 Verity Stob is the pseudonym of a software developer based in London. Since 1988, she has written her "Verity Stob" column for .EXE magazine, Dr. Dobb's Journal and, now, The Register.