Five families own more than 20% of the UK do? Rubbish
Something for the Weekend, Sir? Online retailers might slurp your data but they still don't know jack
Blocks and Files These rebels need to find a cause, says the Sage of Storage
Comment After lying in a deathlike slumber for years, the developer market is twitching
¡Bong! While Crimea teeters on the edge, a plan is being hatched in Shoreditch...
Something for the Weekend, Sir? Blow me a fuse, darlin', I got 499 more where that came from
Columnist Roll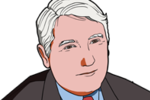 Dominic Connor used to boss IT pros and quants around in banks, and now recruits people for less crappy jobs in the City.