Worstall on Wednesday
He wants to export taxation to China, as well as production
Worstall @ the Weekend
Assuming anyone votes for it, as I did
SFTW, Sir?
Just ask the young gonzo techblogsterz
Comment
Daily Mail
readers created the
Daily Mail
, not the other way round
Set your pipes free, within reason
Worstall on Wednesday
Ignore the 'leccy meter, chump
Columnist Roll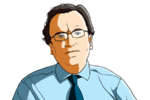 Tim Worstall is an Englishman who has failed at many things. Thus his turn to writing, the last refuge of many who could make a living no other way. He is, as an example of his business and financial perspicacity, the head of the international scandium oligopoly: the only commodity which has not risen in price in the past decade.