Something for the Weekend, Sir? Welcome to the age of the self-crashing car
Game Theory Bioware's fantasy forces in fine fettle
Worstall on Wednesday They just think the current schemes are terrible
Something for the Weekend, Sir? Your stupid minds! Stupid! Stupid!
Game Theory Is Ubisoft's bugfest really that bad?
Columnist Roll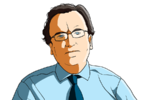 Tim Worstall is an Englishman who has failed at many things. Thus his turn to writing, the last refuge of many who could make a living no other way. He is, as an example of his business and financial perspicacity, the head of the international scandium oligopoly: the only commodity which has not risen in price in the past decade.