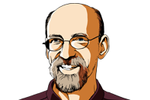 Timothy Prickett Morgan covers servers, operating systems, virtualization, networking, data centers, big data and data warehousing, and high performance computing for The Register. He enthusiastically monkeys around with systems from time to time, but knows that he is a hack, not a hacker.
For more than two decades, he has been an editor focused on these areas for publications on both sides of the Pond, including BusinessWeek Newsletter for Information Executives, Computer Systems News, IBM System User, Midrange Computing, Computerwire, Unigram, and The Four Hundred.
When not being a hack, TPM is an avid homebrewer, concocting strange beers, meads, and hard ciders for friends and family because, let's face it, we all need a drink. At the very least, and as soon as the work is done.