AT&T gets clearance to devour Time Warner for $85 BEEEELION
DOJ can't stop mega-merger from going through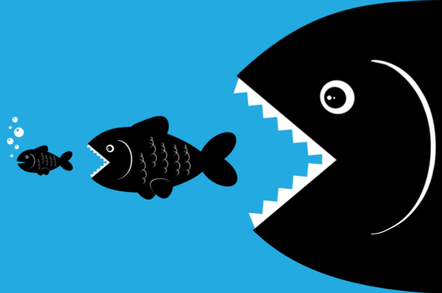 A US District Court judge has given the all-clear for AT&T's $85bn acquisition of broadcast giant Time Warner.
In a ruling issued Tuesday afternoon, Judge Richard Leon said that the DOJ had failed to show how the combined tv and telco giants would substantially harm competition in the US market. In doing so, Leon also removed the last major hurdle for the deal to go through.
The DOJ filed suit against AT&T in November of last year, claiming that if the deal were allowed to go through, Time Warner's Turner television networks could be withheld from competing TV carriers or licensed at such a high cost as to give AT&T (who also owns DirecTV) an unfair advantage over its competitors.
In the decision (PDF) closing the case, Judge Leon said that the government's arguments against the deal fell flat. Specifically, he said the government did not show how Turner would have any more leverage with carriers as part of AT&T, nor did they show that AT&T would get an unfair advantage over other carriers.
"In short, despite the government's efforts to paint a contrary picture, this is not a case containing direct, probative evidence of anticompetitive intent on the part of high-level executives within the merging company," Leon wrote.
Not surprisingly, AT&T said in a statement from General Counsel David McAtee that it was happy with a decision that will allow it to finalize the deal by June 20, one day ahead of its self-imposed deadline.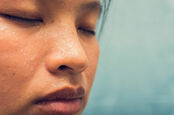 AT&T insists it's not sweating US govt block of Time-Warner gobble
READ MORE
"We are pleased that, after conducting a full and fair trial on the merits, the Court has categorically rejected the government's lawsuit to block our merger with Time Warner," the AT&T victory lap reads.
"We thank the Court for its thorough and timely examination of the evidence, and we compliment our colleagues at the Department of Justice on their dedicated representation of the government."
Opponents of the deal, meanwhile, are pointing to both Leon's decision and yesterday's removal of net neutrality protections as a clear signal that things are going to be getting worse (and more expensive) for consumers.
"This ruling, coupled with the government's abdication of open Internet protections yesterday, means the future of the Internet and content distribution is in the hands of a few, increasingly consolidated and powerful corporate gatekeepers," the Writer's Guild of America West told The Register.
"The approval of this merger makes clear that Congress must pass legislation that unambiguously protects competition in the face of vertical consolidation."
Consummation of the deal could also trigger other mega-mergers in the US TV and telco markets. Comcast has made no secret of its intent to acquire 21st Century Fox and, with the cable giant emboldened by AT&T's success, a formal acquisition offer is believed to be imminent. ®
Sponsored: Minds Mastering Machines - Call for papers now open