Energy firm slapped with £50k fine for making 1.5 million nuisance calls
Telephone Preference Service – check it or feel the ICO's wrath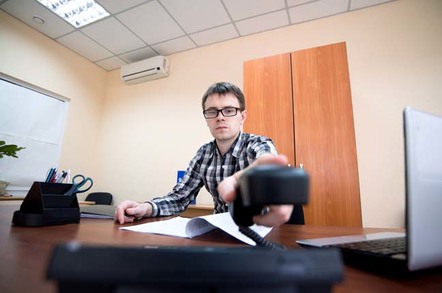 A UK firm offering people energy-saving solutions has been fined after making almost 1.5 million unsolicited calls without checking if the numbers were registered on the UK's opt-out database.
Southampton-based Home Logic used a dialler system to screen the telephone numbers that it planned to call against the Telephone Preference Service register, which allows people to opt out of receiving marketing calls.
This system was unavailable for at least 90 days out of the 220 between April 2015 and March 2016 due to technical issues – but that didn't stop Home Logic from continuing to make phone calls. Some 1,475,969 were made in that time.
And, as a result, Blighty's data protection watchdog the Information Commissioner's Office received 133 complaints about the firm from people who had registered with the TPS and did not expect to be picking up the phone to marketeers.
The ICO said that it was "reasonable to suppose that considerably more calls were made by Home Logic UK because those who went to the trouble to complain are likely to represent only a proportion of those who actually received calls".
It ruled that the biz had breached the Privacy and Electronic Communications Regulations and duly fined it £50,000.
ICO head of enforcement Steve Eckersley said: "Organisations have no excuse – they know that calling people on the TPS register is against the law and that we will come down hard on them if they don't respect the public's right to privacy.
"We continue to see companies suffering the financial and reputational consequences of being caught making nuisance calls, which could have been prevented if they had invested in a TPS licence and made proper use of it. It is baffling that some firms continue to take this business risk."
The ICO also pointed out that subscribing to the TPS register for 12 months is £2,640, which is "much cheaper than a fine for making nuisance calls". ®
Sponsored: Minds Mastering Machines - Call for papers now open