Cloud-ready storage needs super speeds and super integration
NVMe gives you the speed and reach cloud needs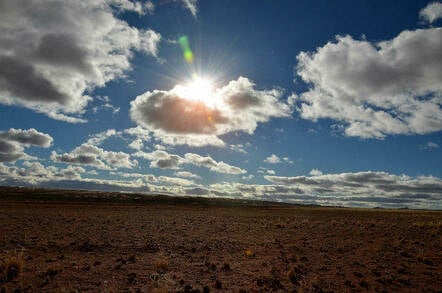 Promo Cloud computing has raised the bar for all organisations. Users now expect to be able to spin up big workloads and that those applications will be able to go fast with big quantities of data, on-premises and off.
Legacy storage arrays struggle to do that: they weren't built to handle big data sets at speed, to be ruthlessly re-configured by private cloud management software or to bridge on-premises and off-premises data.
Which is why Pure Storage built the FlashArray system and the new version 5.0 of its Purity//FA software.
The new release adds ActiveCluster capabilities, CloudSnap native cloud integration, Policy QoS and support for Vvols. There's also support for the 100 percent NVMe DirectFlash Shelf, so you can create pools of the fastest storage media available.
The outcome? Tier 1 storage reliability, applied to the very latest storage technologies, spanning equipment in your data centre, and any other you choose to access. You also get the ability to deliver an experience that feels like the best of public cloud in terms of speed, scale and fast configurability.
Forget waiting for infrastructure to crawl into useful configurations, and get ready for data centres that deliver when your business units need more power.
To learn more about how FlashArray and Purity//FA can help your organisation, sign up to attend Pure Live this August.
The event runs in:
Perth on Wednesday August 16th
Melbourne on Wednesday August 16th
Brisbane on Thursday August 17th
Sydney on Friday August 18th
To learn more about the event or register to attend, please click here. ®
Sponsored: Minds Mastering Machines - Call for papers now open