Top tip: Boost your supercomputing powers at ISC 2017
If you work in any HPC field, don't miss the Frankfurt conference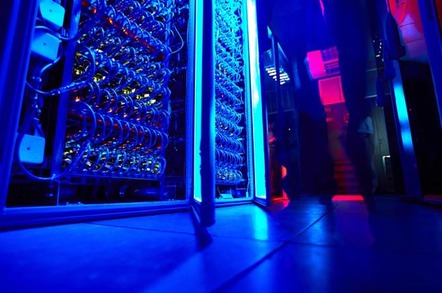 Promo Catch up with the latest developments in high-performance computing at the five-day 2017 ISC High Performance conference and exhibition in Frankfurt June 18-22.
The theme is high-performance computing, emerging technologies, as well as their applications in scientific and commercial environments. Conference speakers will delve into topics such as deep learning, machine learning, big data and HPC convergence, extreme algorithms and new programming languages, and a wide range of specific application fields, from large-scale engineering to earthquake prediction, energy exploration, simulated reality, and life sciences and drug design.
You can also attend tutorials and workshops and check out the leading vendors' products and solutions at the exhibition. Also new this year are the Industrial Day on June 20th and the Deep Learning Day on June 21st. Specifically addressing challenges in the industrial manufacturing, transport and logistics sectors, the Industrial Day will handle three topics, namely the benefits of exascale computing for industrial users, infrastructure, services and software for industrial HPC and use cases for high performance data analytics.
Branching into deep learning the next day, the presenters will look into how deep learning is changing the HPC landscape, HPC and big data for autonomous driving and connected vehicles as well as into the future challenges for deep learning and HPC.
ISC 2017 looks forward to over 3,000 attendees from all over the world, and 150 companies and research organisations to showcase their technologies and services.
Don't miss your chance to discover current developments and future trends and being a part of the HPC user community. Early-bird registration ends May 10. If you register during this period, you can save considerably on the attendance fees. Visit the conference website for more information.
Sponsored: Learn how to transform your data into a strategic asset for your business by using the cloud to accelerate innovation with NetApp