Success in the bedroom breeds success in the boardroom – research
Want that promotion? Better improve your performance in the sack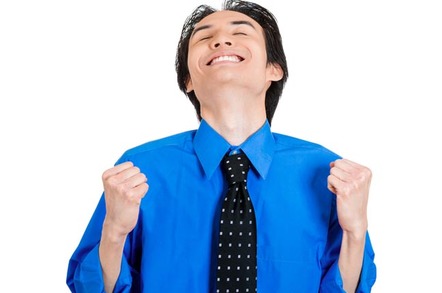 A healthy sex life at home is apparently linked to better performance at work, according to a study by Oregon State University.
Researchers found that regular action makes staff more stimulated and satisfied with their day-to-day grind, according to the survey of 159 married employees.
Sexual intercourse triggers the release of dopamine, a neurotransmitter associated with the reward centres in the brain, as well as oxytocin, a neuropeptide associated with social bonding and attachment.
That makes sex "a natural and relatively automatic mood elevator" and the benefits extend well into the next day, said Keith Leavitt, an associate professor at OSU's College of Business.
The employees were asked to complete two brief surveys each day. The effect, which appears to linger for at least 24 hours, was equally strong for both men and women, and was present even after researchers took into account marital satisfaction and sleep quality, which are two common predictors of daily mood.
"We make jokes about people having a 'spring in their step,' but it turns out this is actually a real thing and we should pay attention to it," said Leavitt, an expert in organisational behaviour and management.
"Maintaining a healthy relationship that includes a healthy sex life will help employees stay happy and engaged in their work, which benefits the employees and the organisations they work for."
However, the study found that it works the other way too. Bringing work-related stress home from the office negatively impinges on employees' sex lives.
After-work phone fiddling does not help matters, as staff busily reply to emails at the expense of their sex lives.
When work carries so far into an employee's personal life that they sacrifice things like sex, their engagement in work can decline, Leavitt said.
"Technology offers a temptation to stay plugged in, but it's probably better to unplug if you can. And employers should encourage their employees to completely disengage from work after hours."
The researchers' findings were published this month in the Journal of Management. ®
Sponsored: Minds Mastering Machines - Call for papers now open