What have you learned about machine learning and AI?
Show off your intelligence by answering the M3 call for papers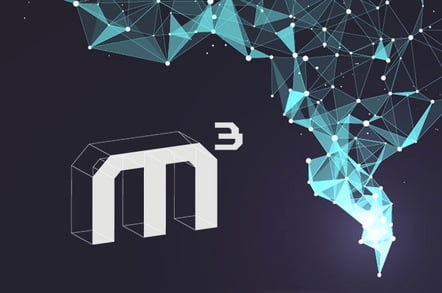 Reg Events Machine learning, AI and robotics are escaping from the lab, and popping up businesses, and we want to know how you're putting them to work.
The call for papers for M3 is open now, and we want to hear how real world organisations like yours are using artificial intelligence, machine learning algorithms, deep learning, and predictive analytics to solve real world business and technology problems.
Whether you're building systems to help researchers make sense of health data, or financial analysts make sense of markets, we want to know about it. We also want to know how you're using the technology to manage, support, and even help your customers - or at least help other parts of your company help them.
We want to hear how you're using the available algorithms, frameworks, cognitive systems and UX, and the workarounds you've put in place to make them work for you. Of course, we also would love to hear how you're putting together and managing the hardware and networks that make these systems possible.
Likewise if you've put neural networks to work, or done more than play with predictive analytics or parallel programming.
And while there are plenty of opinion leaders who will give forth on the security, privacy and ethical implications of computers and robots, we'd like to hear how you deal with these challenges in practice
So, send us your proposals for conference sessions and workshops that illustrate the rapid advances in this field - because you're the people that will ultimately decide whether it succeeds or fails.
The conference will take place from October 9 to 11, at 30 Euston Square, Central London. This is a stunningly comfortable venue in which to ponder some of the most intellectually, and ethically, challenging issues facing the tech community today, and we really want you to join us.
Full details here. ®
Sponsored: Minds Mastering Machines - Call for papers now open