Roses are reddish, exam-takers more so: Cisco's test price hike's a smack to the torso
Soz, currency fluctuation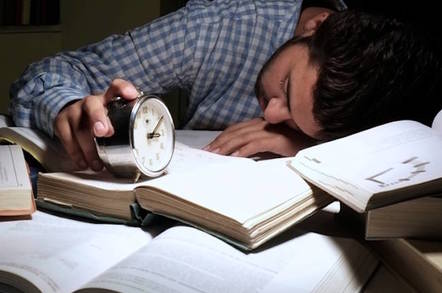 Spare a thought for those taking the Cisco CCNA assessments, who are facing a 32 per cent hike in fees this month without warning.
One reader got in touch with El Reg to report they had noticed the increase as they were re-booking a failed exam at the weekend. That cost £100+VAT in January but is now £132+VAT when re-booked.
He said: "I'm a lowly IT engineer that is working through their CCNA and have come to realise that Cisco has stealth-bumped their exams at the start of February."
He added: "Seeing as I'm self-funding this it's a bit of a sting to the pocket."
The price hikes hadn't gone unnoticed elsewhere. Blogger Todd Lammle, who writes CCNA/CCNP/CCIE books, noted the increase in the US.
He said: "Cisco, without any notice or hoopla, raised their exam prices and didn't even send out an email notice to customers."
A Cisco spokeswoman said: "Cisco continues to make investments in the content and integrity of its certification and training program to support the increased demand for skilled IT professionals.
"As a result, Cisco has adjusted the prices of some of its certification exams to align with this effort. In addition, course prices may have increased due to currency fluctuation."
In other words: tough. ®
Sponsored: Learn how to transform your data into a strategic asset for your business by using the cloud to accelerate innovation with NetApp