Uncle Sam probes SpaceX – but crack nothing to be alarmed about, we're told
Boeing not safe for humans yet, either, apparently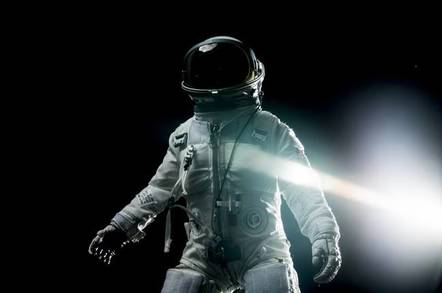 Boeing and SpaceX craft designed to take humans into orbit suffer fractures, according to a leaked report by the US government's General Accountability Office.
The dossier, seen by The Wall Street Journal, states that SpaceX has an issue with cracking turbine blades in the fuel delivery system for its rockets. Boeing, meanwhile, has issues with the testing of its parachute system for returning astronauts safely back to earth.
One has to wonder if either company can hit the 2018 deadline for safe manned transport. Those launches could be tricky, since NASA has already told the Russians that it won't be needing their services to ferry crew to and from the International Space Station.
A SpaceX spokesman told The Register that the Elon-Musk-led biz and its customers are aware of the turbine issue, and have been aware for some time, and that steps were already in place to deal with it. In the meantime, customers such as the US Air Force were satisfied that Elon's Musketeers are using safe rockets.
"We have qualified our engines to be robust to turbine wheel cracks. However, we are modifying the design to avoid them altogether," he said. "This will be part of the final design iteration on Falcon 9. SpaceX has established a plan in partnership with NASA to qualify engines for manned spaceflight."
Boeing didn't have a comment at time of going to press. A well-placed space industry source told The Reg that similar problems have occurred in rockets used by the United Launch Alliance, which is co-owned by Boeing and Lockheed Martin. The ULA hasn't responded to a request for comment. ®