Ofcom splashed 11% more cash on legal costs with £4.9m war chest
Spending fluctuates on how 'companies respond to our decisions'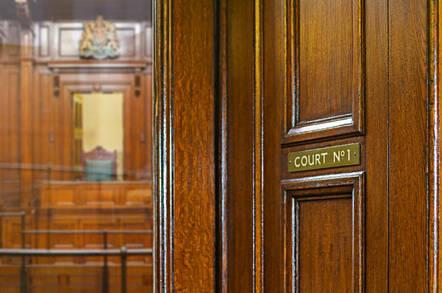 Communications regulator Ofcom splashed an extra 11 per cent on legal costs in 2015/16 compared with the previous year, spending £4.9m seeing off threats from operators.
"Our legal costs will normally fluctuate year-on-year, in response to the type and volume of work we undertake, and importantly how companies respond to our decisions," said Ofcom in a Freedom of Information response to The Register.
The regulator does not disclose how much it spends fighting sueballs from individual operators.
Last year was busy for Ofcom, having recommended a legal separation of Openreach from BT in its Digital Communications Review in February 2016 – a decision that is yet to be resolved.
Ofcom has been accused of taking a risk-averse approach to its decision-making because of the threat of legal action by operators.
Drawn-out legal wranglings contributed to a two-year delay in the 4G spectrum back in 2013, due to multiple disputes by phone operators.
However, the forthcoming Digital Economy Bill intends to make the basis on which operators can legally challenge Ofcom decisions more difficult.
Between 2008 and 2013, Ofcom accounted for 50 per cent of all cases in the competition appeals tribunal, said former TalkTalk head Dido Harding at an evidence hearing on the forthcoming Digital Economy Bill.
"What that means is we have a very cautious regulator," she said.
"BT has managed to raise $45m dollars from a private equity fund to fund their litigation pot. Ofcom spent £10m in the last two years on litigation," said Harding in reference to a previous story revealed by The Register.
The legal costs counted by Ofcom include the salaries paid to its in-house legal team; learning and development costs; travel and subsistence; and costs incurred in instructing external counsel in relation to a range of advisory or litigation.
"Ofcom's lawyers work with colleagues to help us take decisions on how best to protect consumers and promote competition in the sectors we regulate," the watchdog said. "Our legal team also helps to defend our decisions if they are challenged in court." ®
Sponsored: Minds Mastering Machines - Call for papers now open