Crumbs. Exceedingly good cakes, meat dressing price hike in wake of the Brexit
Mr Kipling and Bisto prices on the up, owner confirms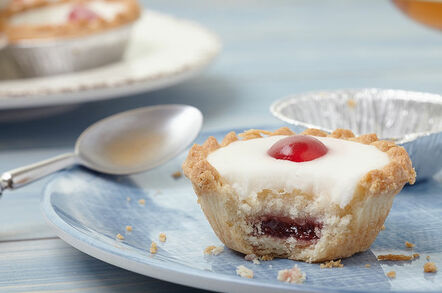 Life is about to get more expensive for anyone in Britain that favours a French Fancy, an Angel Slice or indeed any other "exceedingly good" cake from a certain baker.
The sad (for some) news reaches El Reg that Premier Foods, the parent of Mr Kipling, is poised to hike prices to retailers.
"The situation on pricing differs between our different categories and brands and is currently under discussion with our individual retail customers," a mouthpiece for the firm stated.
"On average we are considering rises around the mid-single digit mark," she added.
Premier Foods, which also owns some other loved brands – from Bisto gravy granules to Cadbury cakes and the 1970s fave Angel's Delight – is reacting to the weakened British pound.
The currency climbed against the US dollar in the ten days before the EU referendum in June last year, moving up from $1.41 to the pound to $1.48, but since then it has slumped, resting at $1.21.
Tech firms have already used this to justify local price rises in Britain: Dell was the first, adding 10 per cent to its prices a little more than a week after the Brexit vote, but it was followed by HP Inc, Lenovo, HPE, Asus et al.
And lest we forget, Walkers crisps have gone up in price, there was Marmitegate, and Kraft decided to remove a couple of mountains from the Toberlerone.
Late last year, printer services outfit Danwood told customers it could no longer delay putting up its own prices because it believed the price rises were here to stay for the long term.
Inflation in Blighty is predicted to quadruple to four per cent in the second half of 2017 as the decline in the value of sterling is passed onto the population. On the flipside, Brit exports are at a 17-year high.
Whatever your viewpoint on the EU referendum, paying more for cake, gravy granules and computers is a bitter pill to swallow. ®
Sponsored: Minds Mastering Machines - Call for papers now open