Building IoT: Early Bird Ticket Offer Extended
Ready to develop the Internet of Things? Start here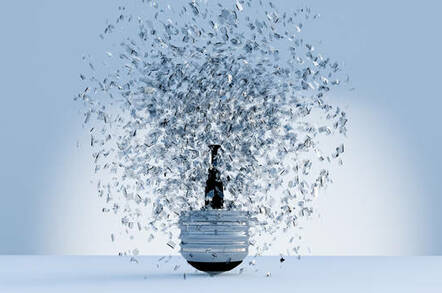 Reg Events We'll be bringing the IoT world's thinkers, doers and developers together in London in March, and we really want you to be there.
That's why we're extending the early bird ticket offer for Building IoT London for another two weeks, meaning you've got till January 24 to save a bundle on both our two-day conference and our workshops day, both of which will equip you with the hands-on skills to turn the Internet of Things into a shiny reality.
Whether it's a crash introduction to how your business can exploit IoT, getting a strategic take on what to do with the mountains of data you'll be generating, or taking a deep, deep dive into key technologies so you can fine-tune your strategy, we've got you covered.
The conference programme runs through in-depth analysis of IoT from an architecture and platform perspective, through developing, programming, deploying and securing IoT devices and networks. Beyond the network, we'll be examining how to plan for, and make sense of, the stream of data any self-respecting IoT project is capable of producing.
Throughout, the emphasis is on speakers who've put ideas into practice, including large scale enterprise projects as well as consumer-facing environments. So you'll be hearing from the likes of Bosch's Steffen Evers, IBM's Holly Cummins, and Digital Catapult's Sam Davies.
Our third day offers a selection of seven-hour workshops taking you deep into key IoT technologies such as MQTT, Eclipse, Spark and Arduino, with the likes of Siemens' Michael Stal and the Eclipse Foundation's Benjamin Cabe.
And of course, you have a major part to play too. We know from experience that the chats with your peers outside the conference halls are a vital part of the event, which is why we make sure you have the time, and appropriate supplies of food and drink, to make chewing the fat as convivial and useful as possible.
So, you've got two more weeks till the price steps up, what are you waiting for? Get the full run-down here. ®
Sponsored: Minds Mastering Machines - Call for papers now open