Xmas software update knackered US Customs computer systems
Four-hour outage stretches lines, patience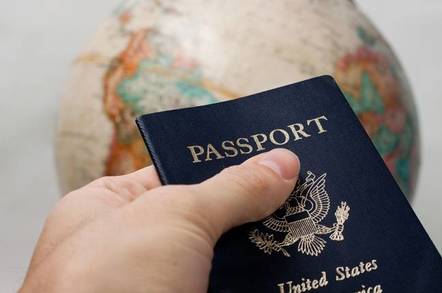 If you were trying to enter the US on Monday, queues were much longer than usual. That's because a Christmas software update borked the main computer systems used by US Customs and Border Protection (CBP).
On Monday, the main passenger checking system used by CBP to check for undesirables trying to get into the Land of the FreeTM fell over.
Lines grew as returning New Year's travelers – not to mention the 100,000 people heading into the annual tech show jamboree that is CES – backed up waiting to be processed.
"CBP took immediate action to address the issue and CBP officers continued to process international travelers using alternative procedures at airports experiencing the disruption," a spokesman told The Register.
"Travelers at some ports of entry experienced longer than usual wait times, and CBP officers worked to process travelers as quickly as possible while maintaining the highest levels of security."
@cnnbrk please let US Customs know the Miami airport could use a little help. Thousands of us waiting in a "line". pic.twitter.com/VGLUOUiaoP

— Garret Prather (@garretp) January 3, 2017
An investigation has been launched, but CBP says it seems that a software update for the system was rolled out on December 28 and didn't work quite as advertised. IT managers out there will be giving a knowing chuckle and rolling their eyes at this – it's not an uncommon problem but one you wouldn't expect in such a crucial system.
After the problem began to cascade, CBP switched to backup systems to process travelers, which aren't as fast as the main system. The backlog of people waiting to be interviewed rose sharply after the crossover to the older system.
The CBP spokesman did confirm that the backup system still has full access to national security-related databases and the efficacy of checks was not compromised. While this was going on, CBP techies rolled back the update and got its main IT system back online.
Updates buggering things up aren't new, and rolling it out on one of the slower days in CBP's year must have seemed like a good idea. Too bad the developers weren't operating on tip-top form – an excess of Christmas cheer, maybe?
One thing CBP is very careful to stress was that this was not a malicious attack. With the US currently embroiled in government hacking fears, it appears that this one can't be blamed on the Russians or the Chinese. ®
Sponsored: Minds Mastering Machines - Call for papers now open