'Public Wi-Fi' gang fail in cunning plan to hide £10m cigarette tax fraud
Kreeee-PLONK. Five blokes cop combined 16 years' jail time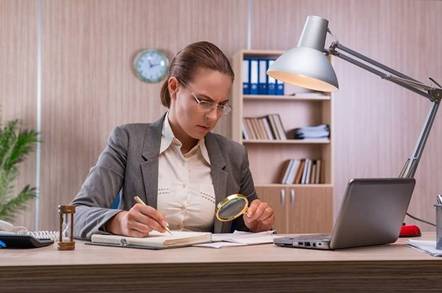 A gang of five men who met at roadside cafes and used free public Wi-Fi to try to hide their £10m cigarette smuggling ring, have been jailed for 16-and-a-half years.
The men attempted to evade £10,199,650m in excise duty by smuggling large freight consignments of illegal cigarettes from Europe and China into the UK.
The items were described as mattresses and automotive parts on the Customs paperwork to try to evade detection.
Ringleader Raymond Hughes claimed to be the boss of Ray Sport Ventures, a company based in Singapore that imported teddy bears, razorblades and computer parts from China.
He held "business meetings" in a roadside cafe and other locations that offered free Wi-Fi in a bid to avoid being caught.
HMRC discovered a text message between the fraudsters claiming "nothing can be traced" because they used public Wi-Fi to communicate and track their illegal imports.
The gang used free Wi-Fi and disposable mobile phones, but HMRC traced many of the fake emails and false identities to the men's home IP addresses and personal mobiles.
HMRC investigators found Hughes had not declared any income for several years despite an affluent lifestyle and regular worldwide travel. He was subsequently jailed for six years.
Tony Capon, assistant director, Fraud Investigation Service, HMRC, said: "Hughes lived in an expensive house, drove a Porsche Cayenne and travelled the world, but he never declared any legitimate income or business trading to HMRC.
"He operated a criminal network to smuggle, transport, store and sell illegal cigarettes and tobacco, purely to evade tax. This was a serious attempt on an industrial scale to steal millions of pounds from the public purse and undermine local businesses."
All of the men were charged with "being knowingly concerned in the fraudulent evasion of Excise Duty under the Customs and Excise Management Act 1972", said the taxman.
Stephen Sheard, of Minshull New Road, Crewe, Cheshire, was found guilty at trial on 5 October 2016 of two charges, and was sentenced to three years in jail.
Three other men were sentenced to 30 months in jail: Marc Feldman, of Parc Mount Avenue, Leeds; Michael McNally, of Mapledale Road, Liverpool; and John Wignal, of of Blackmoor Drive, Liverpool.
A sixth man, Adrian Davidson, of Leeds, was spared jail after he admitted his part in the smuggling ring.
HMRC have started confiscation proceedings to recover the stolen tax from gang members under Proceeds of Crime legislation. ®
Sponsored: Minds Mastering Machines - Call for papers now open