No strings attached: Violin cuts CEO's salary
Restructuring could be over by end of Feb next year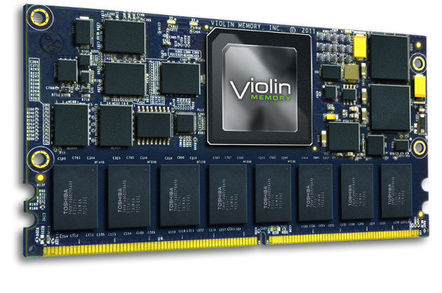 Violin Memory has cut its CEO's base salary from from $750,000 to $150,000 a year – although it's just for three months.
The information is contained in an SEC 8K filing (PDF), which states:
Effective December 1, 2016, Violin Memory, Inc. (the "Company") and Kevin A. DeNuccio, the Company's President, Chief Executive Officer, and a member of the Company's Board of Directors, mutually agreed to amend the employment letter agreement between the Company and Mr. DeNuccio dated February 1, 2014 (the "Agreement"), to provide that: (i), for a period of ninety days commencing December 1, 2016, Mr. DeNuccio's annual base salary will be reduced from $750,000 to $150,000 in connection with the Company's restructuring activities and efforts to reduce expenses; and (ii) any provision in the Agreement to the contrary notwithstanding, Mr. DeNuccio is not precluded from advising and consulting with other companies for compensation, subject to certain other limitations in the Agreement. The Company and Mr. DeNuccio agreed that the reduction in annual base salary does not give rise to an involuntary termination as that term is defined in the Agreement.
We do not know if his overall compension package will later be adjusted to compensate for this. The only information contained in the filing pertained to the temporary base salary slash.
Recently CFO Core Sindelar was given a $150,000 bonus, partly to persuade him to stay in office until the end of January next year. More staff were also laid off at that time.
One way or another, it looks like Violin's restructuring should be complete by the end of February 2017. ®