Brocade ships switches but makes most noise about DevOps
Goodbye drudgery - now you can script up your networking business workflows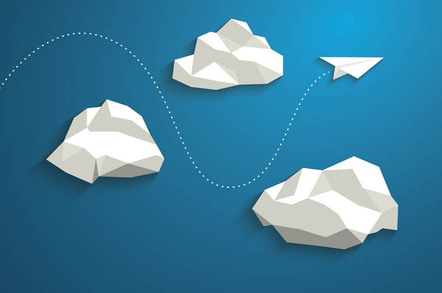 There's a few shiny boxes in the announcement, but Broadcom-bound Brocade hopes punters will find its automation software and DevOps story even more sparkly than its new kit.
Alongside three additions to its SLX switch line – the 9140, 9240, and 9540 – the company's announced an automation suite called the Brocade Workflow Automation Suite, with three templates to get the ball rolling.
Given Brocade's home business, it's probably no surprise that the automation packs are designed for the Internet industry: they target Internet exchange point (IXP) automation; data centre fabrics; and a basic "network essentials" pack.
It might seem out of place for a network switch company to offer up pre-fabricated scripts to automate IXP operations, but as Brocade's ANZ system engineer Phil Coates told Vulture South, a lot of new customer activation is in the network – provisioning a new VLAN for the customer, setting up their IP addressing and NAT; adding MAC addresses to access control lists and so on.
However, there's other activities that are needed as well: "you assign a customer number, get them into the billing system, send a welcome e-mail and so on."
The Workflow Automation Suite can wrap all of that up into a repeatable process, Coates said. Customers can either run the various processes out of the box, of call in their DevOps for customisation.
Having known Internet outfits to run OSS/BSS and billing on everything from IBM down to homegrown databases and Excel, it won't surprise The Register if the first-use needs a lot of customisation, but Coates pointed out the integration only has to happen once – after that, you've got a script that can be triggered by the system.
He added that the environment supports cross-domain integration outside the Brocade environment.
Oh, and there's a few new switches, as we mentioned.
With the SLX 9140, 9240 and 9540, Brocade's joined the ranks of switch vendors running programmable ASICs to expand the list of high-performance capabilities it can upgrade in the future.
The SLX 9140 carries 48 25 Gbps Ethernet ports, which are becoming a default requirement for server connectivity while customers wait for 40 Gbps prices to fall. There are six upstream 100 Gbps ports for backbone and spine-leaf connectivity.
The SLX 9540 has 48 10 Gbps Ethernet and six 100 Gbps Ethernet ports, while the the SLX 9240 is a 32-port 100 Gbps Ethernet beastie supporting MPLS, VXLAN, Openflow and IP routing.
The switches also include payload time-stamping for traffic troubleshooting. ®
Sponsored: Minds Mastering Machines - Call for papers now open