Renewed calls for Tesla to scrap Autopilot after number of crashes
Consumer Watchdog fears it's all in the name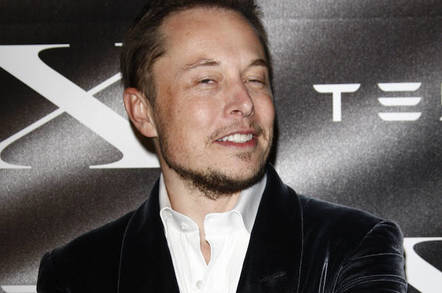 US advocacy group Consumer Watchdog has renewed its demands for a recall of Tesla's Autopilot feature following a number of crashes.
Earlier this week, a Tesla smashed into a construction barrier truck on a German motorway at high speed.
Consumer Watchdog said the "growing list of Tesla crashes demonstrates the urgent need to regulate the vehicles' 'Autopilot' feature".
The California Department of Motor Vehicles also issued draft regulation demanding that Tesla ceases using the term "auto-pilot" unless the cars are capable of being driven without any human backup.
John Simpson, Consumer Watchdog privacy project director, said: "The problem is that Tesla encourages people to believe Autopilot can do more than it really can... The name itself is a huge problem."
Germany's Federal Motor Transport Authority has also suggested that using the name "Autopilot" is misleading. In response, Tesla said it worked with a third party to survey Tesla owners in Germany to better understand how they perceive Autopilot.
"98 per cent of customers surveyed said they understand that when using Autopilot, the driver is expected to maintain control of the vehicle at all times," the statement said.
The Register contacted Tesla for a comment and received this response: "Tesla owners have communicated that they understand how Autopilot works and should be used, and this is clearly explained and reinforced every time a customer uses the feature. The inaccurate and sensationalistic view of Autopilot put forth by this group is exactly the kind of misinformation that threatens to harm consumer safety."