No, Andy, AWS and Oracle aren't in a database death match
Put the tape measure away, boys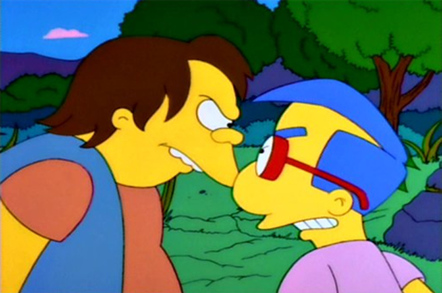 AWS re:Invent Speaking at his opening keynote for the 2016 re:Invent conference, AWS chief Andy Jassy made a point of going after Oracle.
The repeated jabs at the Redwood City goliath and its iconic boss Larry Ellison came fast as Jassy showed off new AWS database offerings, and raised speculation that perhaps AWS and Oracle would be going toe to toe in the enterprise database space.
Sadly, that seems not to be the case, according to Amazon execs and industry pundits. Despite the tough talk from Jassy, the new AWS analytics and PostgreSQL will probably not be pitted against Oracle's own products any time soon.
"The number of people who ever moved from one database in production to another is rare and not worth chasing after," said Al Hilwa, software development research director at analyst house IDC.
"This is about new workloads, no matter what everyone says."
Instead, Hilwa believes the new AWS database offerings are an effort by Amazon to answer the demands of its existing customers. He notes that the more powerful PostgreSQL offerings will have a waiting audience in the ranks of current AWS customers, but shouldn't be seen as an existential threat to Ellison and company.
"Will it make a dent in migrating Oracle environments? I don't think so," Hilwa told The Register. "It has been a service in demand, meaning a lot of AWS customers have needed it."
For their part, AWS execs are also downplaying the prospects of a showdown with Oracle. Lowell Anderson, a senior product marketing manager at AWS, says the database expansion is more about customer demand than undercutting Oracle.
In fact, Anderson argues, AWS doesn't fancy itself anyone's rival, but rather a customer-driven operation.
"We feel like focusing on the customer versus the way other companies might focus on competitors," he told El Reg. "It is surprising how little time we actually spend talking about competitors."
That's not to say, however, that the killer instinct is not alive and well in Seattle. Anderson noted the partnership (read: surrender) deal AWS struck with VMware as an example of how the company could work with Oracle.
"If we need to work with another company to deliver value to customers, then we'll do that," Anderson said. "You can draw a correlation between what happened with VMware and other enterprise software companies." ®
Sponsored: Minds Mastering Machines - Call for papers now open