Bare metal switches racked up a whole $23m of sales in H1 2016
Software's selling well, but the SDN-will-totally-kill-Cisco argument looks thin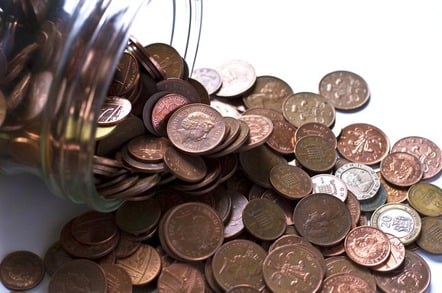 Bare metal switches are mostly still in lab deployments, it seems: according to analyst IHS Markit, sales of branded bare metal switches hit US$23m.
For perspective, a giant like Cisco turns over close to $8bn in switch revenue in a half-year.
IHS Markit put the first half of 2016 as worth about 125 per cent more than for the same period in 2015 – when, admittedly, the paint was still fresh in the white metal market. The segment's dominated by Dell, which has scored more than half of the revenue.
That leaves slim pickings, however, for anyone whose only play is in the switches, since the abacus-wielder says full-year 2016 will see upwards of $50m change hands for white-box switches. With Dell in charge, other vendors will be trying to draw sustenance from a mere $25m of sales.
The news isn't all bad because low switch sales reflect exactly what the software-defined networking (SDN) market has tried to do from the start, namely move value into the software. SDN controllers were worth around $1bn in the first half, with switches and SD-WAN's (wide area network) $33m adding enough white noise to take the whole market to $1.1bn.
IHS Markit's report summary is here. ®