Australian government lends nbn™ AU$19.5bn to finish the job
Bank of Mum & Dad steps in where others fear to tread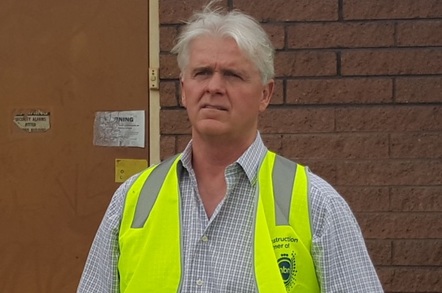 nbn™, the entity building and operating Australia's National Broadband Network, has secured a AU$19.5bn loan from Australia's government and will use it to complete project.
"nbn™has been advised the government will loan the remaining $19.5 billion required for the total $49 billion base case peak funding forecast," said CEO Bill Morrow in a statement sent to El Reg. "With security of funding in place, we are focused on the job at hand of building the network and providing fast broadband access and universal connectivity to all Australians by 2020."
nbn™ had previously expected to borrow the money from the private sector. That it has not done so will lead to speculation private financiers were not keen on lending money the company.
The Register understands Australia's government is lending the money on commercial terms and expects repayment by 2021, suggesting a plan to have nbn™ go to the markets again in that year with a better proposition once its millions of connections generate sufficient revenue to excite lenders.
Accelerating takeup of the NBN therefore looks to be a critical to-do list item for nbn™, which in its most recent quarterly report recorded 3,231, 389 premises ready for service and 1,378,273 active users. Each active connection earned the company $43 per month and its last quarterly report listed $181m of revenue over three months.
Australian Government debt is currently $427 billion and interest payments in the last financial were $14.5bn, suggesting an interest rate of 3.4%. If nbn™ can borrow from Canberra at that rate, current annual revenue will cover interest payments on the full $19.5bn. The bad news is that other costs run to about $900m a quarter, so nbn ™ has to hope a lot more people sign up for connections to get it closer to profit before again seeking finance. ®
Sponsored: Minds Mastering Machines - Call for papers now open