Cisco's OpenStack cloud drops Pokémon-clone name
We warned that 'Metapod' had trademark issues. Which is why it's now called 'Metacloud'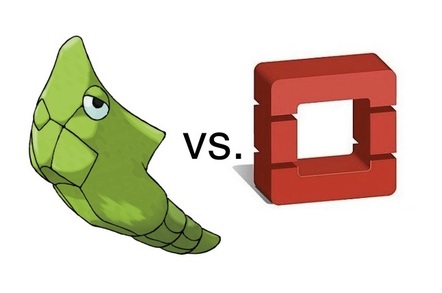 Cisco has had to change the name of its Metapod OpenStack cloud-in-a-box, due to trademark problems.
As we pointed out when Cisco launched the product, "MetaPod" is the name of a Pokémon.
In late September, The Register learned that Cisco partners were saying that the Pokémon entanglement was creating problems and that the Borg was being forced to re-brand. We asked Cisco if that was the case and heard nothing of substance for weeks, but were told in mid-October that "a response was pulled or 'de-authorised' without reason."
Whatever went on inside Cisco, the name change has come to pass with an alteration from Metapod to Metacloud made.
But Cisco now says Metacloud is, in fact, the name it wanted all along.
In a post the company's Niki Acosta says Cisco acquired a company called Metacloud that its name trademarked in the USA, but not France. Cisco therefore picked the name Metapod instead.
But Acosta says "Metapod never felt quite right, so a few months ago, we negotiated with the French company. As of today, we're happy to announce that we have secured the rights to use Metacloud again."
Which in The Register's opinion is fishier than a Magikarp*, because in our experience "never quite felt right" just isn't the kind of thing that leads global companies to go through the hassle of changing a brand that's just been launched at considerable expense.
Whether Metacloud will be around for long is moot: HPE and Mirantis have just fired hundreds of OpenStack engineers, which hardly bespeaks fevered interest in the cloud stack. ®
*A piscatorial Pokémon
Sponsored: Minds Mastering Machines - Call for papers now open