Facebook's 'Workplace' collaboration dogfood is now on your menu
There's even a partner program, sysadmin tools and cross-cloud SSO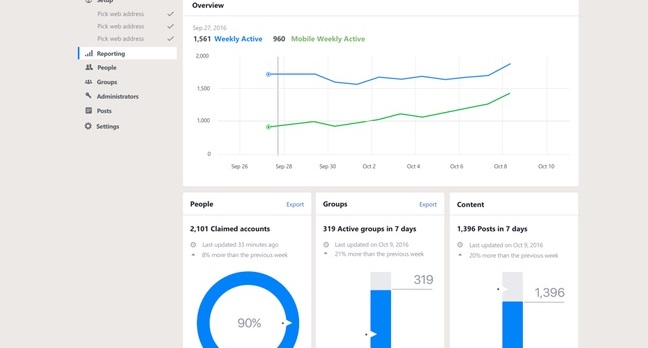 Facebook has taken the wraps off Workplace, its attempt at a business-collaboration-as-a-service service.
The Social Network™ says its been using its own wares in-house for ages, also has 1,000 users beyond its own walls and swears that anyone who has so much contemplated logging in now inhabits some kind of higher productivity plane. Users reach that state of enlightenment because they are able to create groups in which participants either chat or engage in multi-party video conversations. As of today they can also use "Multi-Company Groups, shared spaces that allow employees from different organizations to work together, to extend collaboration beyond your company in a safe and secure way."
There's also "the best of Facebook to the workplace — whether it's basic infrastructure such as News Feed, or the ability to create and share in Groups or via chat, or useful features such as Live, Reactions, Search and Trending posts."
And all for prices that start at US$1/user/month if you sign up 10,001 users. Those of you with 1,001 and 10,000 users pay two bucks apiece and smaller users pay three dollars per head. All users get unlimited file, photo, and video storage, unlimited team and project groups, live video streaming and "Monitoring tools for IT teams".
Facebook's not detailed those tools, but has made single sign-on from your preferred identity management tools possible: Azure AD, Gsuite, Okta, Ping and OneLogin are all supported.
The service is ad-free.
The Zuck Squad is clearly banking on businesses realising their people – especially younger folk - probably know Facebook's interface pretty well, making Workplace a shallow-and-short-learning-curve way to introduce collaboration tools. But Facebook's also building a channel, as Workplace now has a Partner Program that already includes Deloitte and CSC's Australia/New Zealand tentacles, plus global public relations outfits Edelman and Weber Shandwick among others. ®
Sponsored: Fast data protection ROI?