Movers and shakers: Execs take a hike from Lenovo and HPE
Plus one greybeard lands at enterprise licensing biz Crayon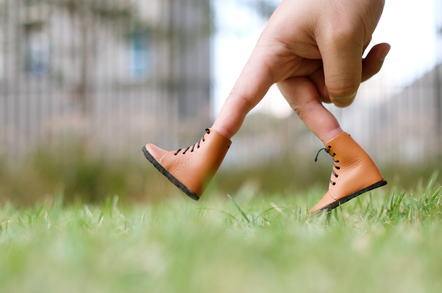 A couple of industry greybeards at Lenovo and Hewlett Packard Enterprise have quietly packed their bags for a permanent vacation while another vendor old timer has moved to another channel biz.
Steve Kendall-Smith, executive director at Lenovo has split after half a decade at the company - he had run the large enterprise and public sector teams for the UK and Ireland.
"After five years, Steve Kendall-Smith took the decision to move on and left Lenovo at the end of July," a PR rep at the firm told us. There was no word on who replaced him.
The customary "thanks for all the fish and best wishes" were crammed into the statement too. Prior to Lenovo, Kendall-Smith ran Fujitsu Siemens and was also once a director at Dell UK.
Over at HPE, channel old-timer Lee Knott left the business earlier this month to little fanfare. Sources told us it was the vendor's decision to call time on his tenure.
Knott was latterly UK and Ireland head of SMB, but during his time at the firm he'd held numerous roles including public sector boss, SCC account director and channel storage sales manager.
Elsewhere, another ex-HPEr Roger Perton, who once straddled the Business Critical Server division like a sales colossus has become sales director at software asset management and licensing seller Crayon.
Perton confirmed the move on LinkedIn and told us via email he'll be running the sales floor and the team that sells licenses to other resellers. He left HP in November 2012 - it was just plain old HP at the time - and joined OCSL where he remained until earlier this month.
Crayon had not responded at the time of writing, neither had Kendall-Smith and Knott. HPE refused to comment. ®