West country cops ponder appearance of 40 dead pigeons on A35
Dead dove dumping just latest avian abstruseness to afflict UK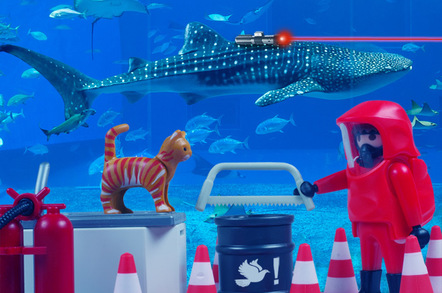 Devon and Cornwall police are investigating the mysterious placement of 40 dead pigeons at regular intervals along the the middle of the A35 near Honiton.
As well as the police, the RSPB has been called into investigate the overnight appearance of the deceased, no-more, bereft-of-life ex-pigeons, which is just the latest Avian mystery to befall the British Isles in recent weeks, with ostriches on the prowl in Scotland, and Emus running loose in Suffolk.
In a statement, PCSO Steve Mingo from the local neighbourhood team said: "We have found over 40 dead pigeons in the area and they appear to have been deliberately placed in the road for quite some distance, a few hundred yards apart from each other."
"Nearby we have also found a discarded animal feed bag which we believe was used to transport these dead birds, and a large amount of feathers."
Police appeal for information after dozens of dead pigeons placed on a road near Honiton. https://t.co/LEHDOlDu11 pic.twitter.com/xNd86kHmxx

— DevonCornwall Police (@DC_Police) August 3, 2016
With admirable understatement, Mingo appealed for witnesses who had seen "anything strange in the area this morning, or any commuter who spotted these birds on the road to help us narrow down the time of the incident, although we do believe it took place overnight.
"We are also asking for any pigeon fanciers in the area to check their flock to make sure all are accounted for. If you have any birds missing please get in touch."
Cops in the southwest certainly have their hands full at the moment. Last month they were on the hunt for a missing lynx. This week, there have been reports of "a massive lion" near St Austell.
Conspiracy theorists might suggest that the lion spotting might have something to do with the pigeon mystery. However, the apparent use of the feedbag to transport the pigeons coupled with the lions presumed lack of opposable thumbs work against this theory. ®
Sponsored: Minds Mastering Machines - Call for papers now open