Apple gets judge to hit ctrl-alt-delete on $625m FaceTime patent troll
VirnetX will have to go back to court with infringement claim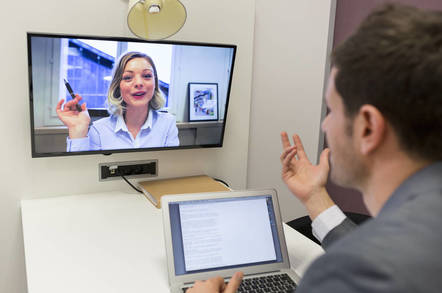 A US District Court judge has thrown out an earlier $625m verdict against Apple in a long-running patent trial over FaceTime – and ordered a new trial.
Judge Robert Schroeder of the Eastern Texas US District Court issued an order [PDF] granting Apple's motion for a retrial on the grounds that the jury was not properly instructed in the case and was prejudiced against the Cupertino consumer electronics giant.
In the notoriously plaintiff-friendly Eastern Texas district, patent-holding company VirnetX had sued Apple, alleging infringement on a pair of patents related to both FaceTime and VPNs. In 2015, a jury awarded VirnetX $625m in infringement damages after the two cases were joined together.
Shortly after the verdict, Apple filed an appeal arguing that the decision to consolidate the two patent claims into a single hearing, and to reference an earlier infringement verdict in the first case, left the jury inclined to decide against Apple and award damages unfairly.
Judge Schroeder agreed, ruling that the decision to consolidate the cases resulted in the jury going into its deliberations having already been told (based on the prior verdict) that Apple was guilty of infringement.
Because of this, he vacated the $625m award to VirnetX and ordered the trial to start all over again.
"The Court does not reach this decision lightly or without considering fully the briefing, argument of counsel and the interests of the parties in bringing this matter to a final conclusion," Schroeder wrote.
"Despite these important considerations, the Court's paramount obligation – to ensure that both sides receive a fair and impartial trial – compels this result."
The order calls for the two cases to be re-tried separately, with the first case to begin anew on September 26 of this year. ®
Sponsored: Minds Mastering Machines - Call for papers now open